'Love Is Blind' Season 4 Reunion: Broken Livestream & More Shocking Moments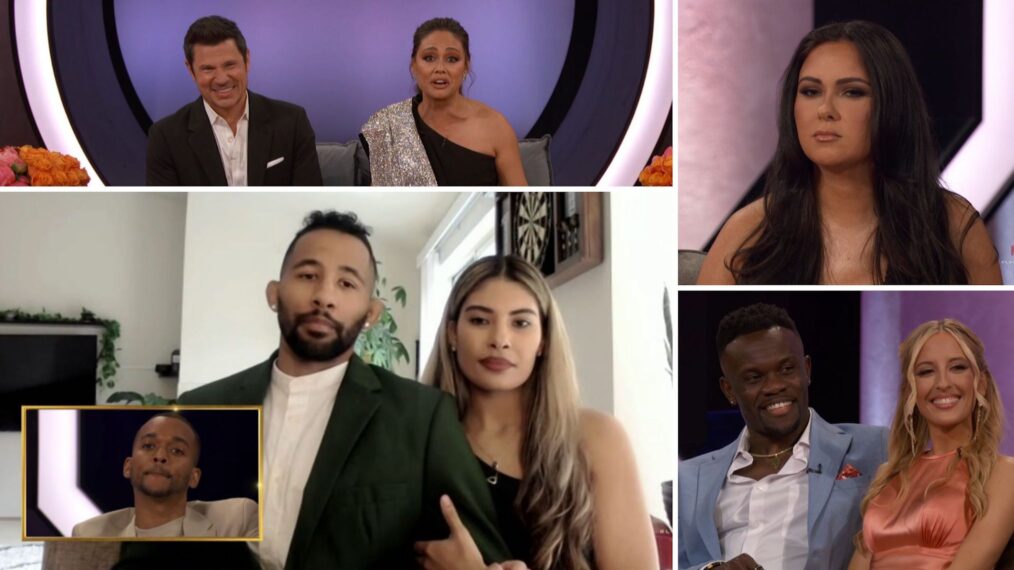 [Warning: The following contains MAJOR spoilers for Love Is Blind: The Live Reunion.]
The Love Is Blind: The Live Reunion had more drama than intended. The livestream broke! The special, Netflix's second live event, was originally meant to begin at 8/7c, but technical glitches led to a delay of over one hour.
When it finally began around 9:15 p.m. ET (for some viewers, for others it still took a few more minutes to reboot), the reunion was no longer live. They cut to filming the reunion instead and airing it on Netflix as soon as it was ready. And that's when fans got their first updates on the Love Is Blind Season 4 couples.
The reunion revealed that all of Season 4's married couples — Chelsea and Kwame, Tiffany and Brett, and Bliss and Zack — were still married. The married pairs all sat together, while exes Micah and Paul and the solo Marshall sat on their own.
Jackie made an appearance later in the special in a pre-recorded interview with Josh (whom she's still dating), and even Season 4 "villain" Irina Solomonova stopped by for an apology — the sincerity of which was up in the air.
After being largely absent throughout the season (a repeated practice since Season 1), hosts Vanessa and Nick Lachey addressed all of the show's controversies, as well as the hot-button discourse on social media. Here, we break down the memorable takeaways from the "live" reunion.