9 Things We're Looking Forward to in 'Brooklyn Nine-Nine' Season 6 (PHOTOS)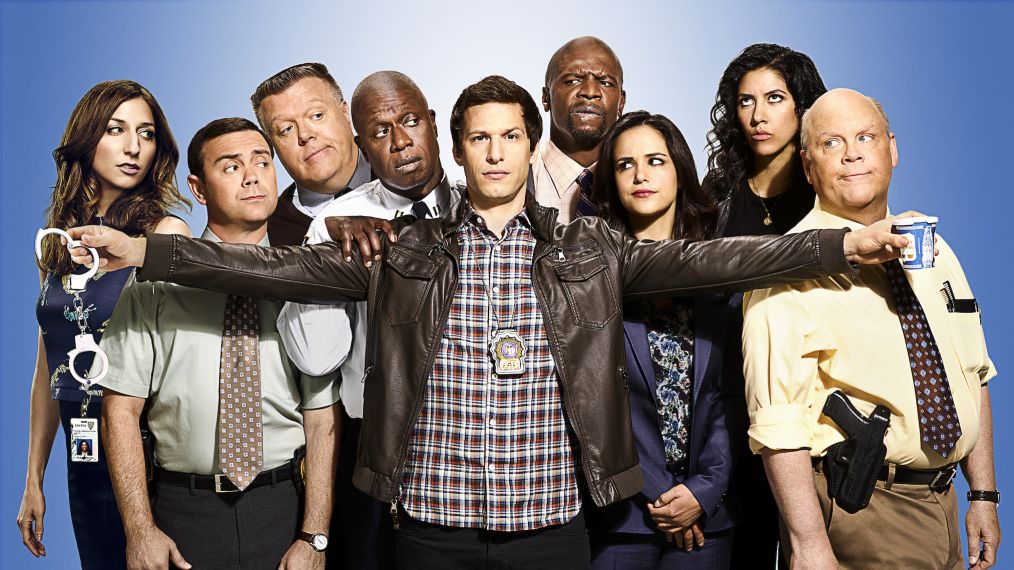 Scott Schafer/FOX
John P. Fleenor/Fox/Universal Television
John P. Fleenor/Fox/Universal Television
John P. Fleenor/Fox/Universal Television
John P. Fleenor/Fox/Universal Television
John P. Fleenor/Fox/Universal Television
Jordin Althaus/Fox/Universal Television
Jordin Althaus/Fox/Universal Television
John P. Fleenor/Fox/Universal Television
John P. Fleenor/Fox/Universal Television
NINE-NINE! 
The squad's rallying cry will surely be heard again on January 10, when Brooklyn Nine-Nine premieres its sixth season on NBC after being rescued from Fox's cancellation by the network.
The comedy is beloved for a myriad of reasons: its hilarious and insightful characters, its blend of comedy and real-world honesty and its heartfelt platonic and romantic relationships among them.
Click through the gallery above for nine things we're hoping to see from the show's next 18 episodes.
Andy Samberg and the rest of the stars posted behind-the-scenes pics.
Brooklyn Nine-Nine, Season 6 Premiere, Thursday, January 10, 9/8c, NBC