17 Best Storefront Puns From the 'Bob's Burgers' Opening (PHOTOS)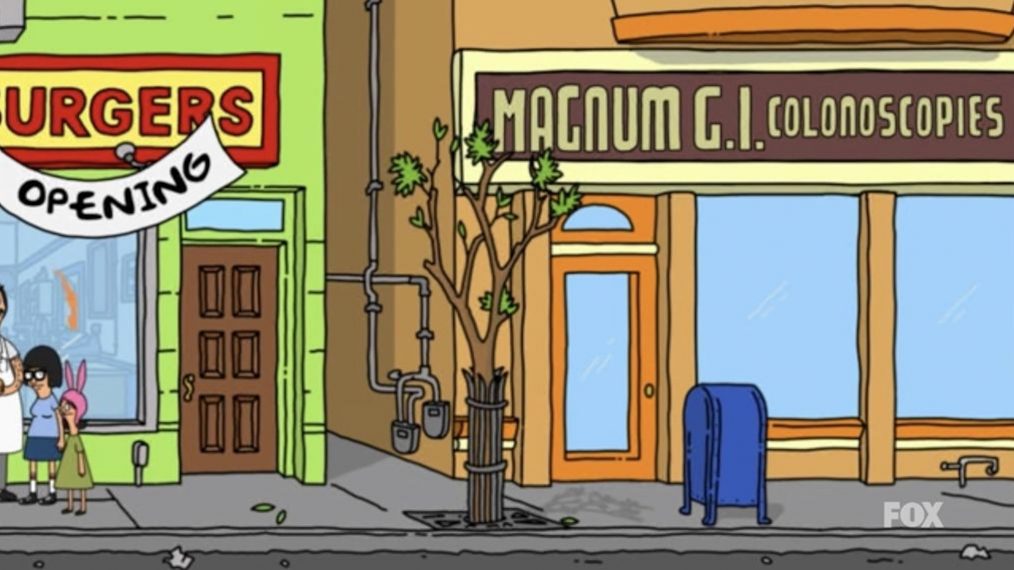 The "Store Next Door" is one of the very many running gags in each episode of Bob's Burgers.
During the opening sequence, we get a brief glimpse of Bob's Burgers in the middle, It's Your Funeral Home and Crematorium to the left, along with a special new store on the right.
Now that we're well over 160 episodes, we've narrowed down our fave puns from the infamous Store Next Door. Click through the gallery above for our picks!
Bob's Burgers, Sundays, 8:30/7:30c, Fox