Don Cheadle, Andrew Rannells & Regina Hall Return in 'Black Monday' Season 2 (PHOTOS)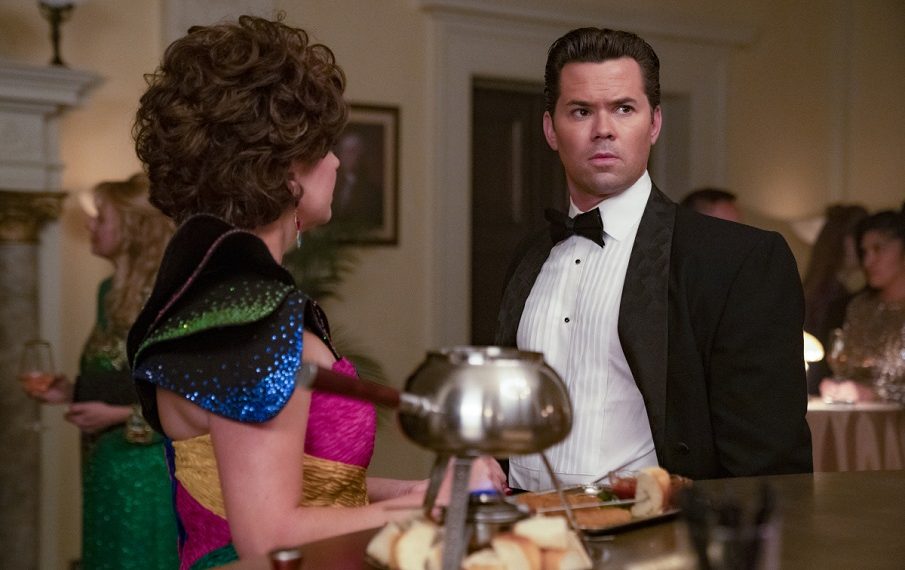 The 10-episode second season of Showtime's comedy series Black Monday will debut with back-to-back episodes each week beginning Sunday, March 15.
Season one of the series followed Maurice "Mo" Monroe (Don Cheadle) as he and his group of outsiders took on the blue-blood, old-boys club of 1987 Wall Street, ultimately leading to the largest stock market crash in history, AKA Black Monday. Friends became enemies, traders became traitors, and two people became dead.
This season focuses on the aftermath. Dawn (Regina Hall) and Blair (Andrew Rannells) are the bosses now, quickly learning that heavy is the head that wears the crown, especially when that head is constantly looking over its shoulder for Mo, who's on the run with Keith (Paul Scheer).
Click through the gallery above for clues as to who will go down for the crash, who will go down for the murders, and who will go down for fleecing Mo?
Black Monday, Season Premiere, Sunday, March 15, 10/9c, SHOWTIME