'Goliath': Billy Bob Thornton and David E. Kelley Team for Legal Thriller on Amazon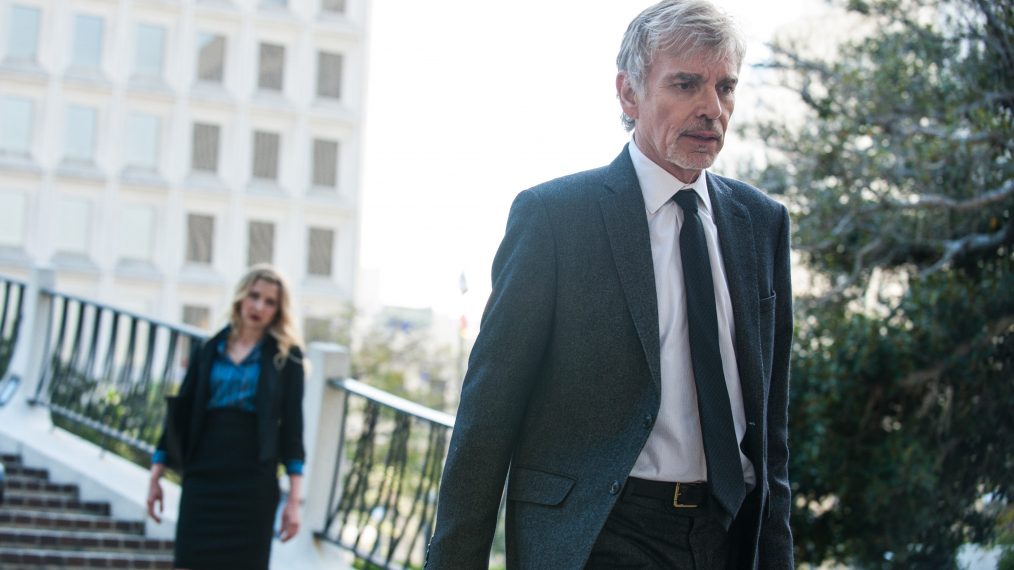 Amazon's new legal drama, Goliath—the streaming service's first straight-to-series order with no pilot-testing—follows the inner turmoil of a down-and-out lawyer, Billy (Billy Bob Thornton), as he goes up against his former firm, Cooperman & McBride, while representing a wrongful-death suit.
Billy's battle is an uphill one. "Sometimes in the legal world, it benefits whoever has the money—but we don't have the money," Thornton says of his character's predicament. "We're up against pretty impossible odds with these people. One of the advantages Billy has is he knows how [his former partner] Cooperman works."
Though Billy has his own scrappy team—Patty (Nina Arianda), the determined lawyer who first brought the case to his attention, and Brittany (Tania Raymonde), a call girl/legal secretary—his foes are fierce. The team at Cooperman & McBride includes Billy's ex-wife, Julie (Maria Bello), and the reclusive Donald Cooperman (William Hurt), who has his sights set on taking his ex-partner down at any cost.
Executive producer David E. Kelley says, "The common denominator on both sides of the fence is you're seeing the insidious effect that competitiveness and human emotion and ambition can have on the players in this system. The fact that all these episodes will be released at once, that helps us to dig in deeper on these [characters]."
RELATED: There Will Be a Whole Lot of Bryan Cranston on Amazon's Sneaky Pete
Kelley—who spent a good chunk of his career working on Emmy-winning shows such as The Practice, Ally McBeal and Boston Legal—says that Amazon has allowed him a new kind of creative freedom. "I found increasingly in broadcast we were being encouraged to stay away from ideas for fear that they may offend a sponsor," he says. "Also being free of the burden of writing commercial breaks every six or seven minutes is very rewarding and gratifying."
As the eight-episode season concludes, the case will be resolved. (Season 2 is hoped for, with Kelley expecting "some, but not all," of the cast to return.) One thing you won't see? Thornton's extended closing argument. "I did a 34-minute [speech]," he laughs. "They cut it to five minutes. I had a few things of my own to say!"
Goliath, Premieres Friday, Oct. 14, Amazon Prime Video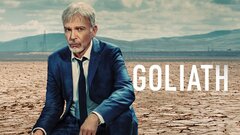 Goliath
where to stream
Powered by