Enter to Win a Roadtrip Kit Picked by 'Men in Kilts' Stars Sam Heughan & Graham McTavish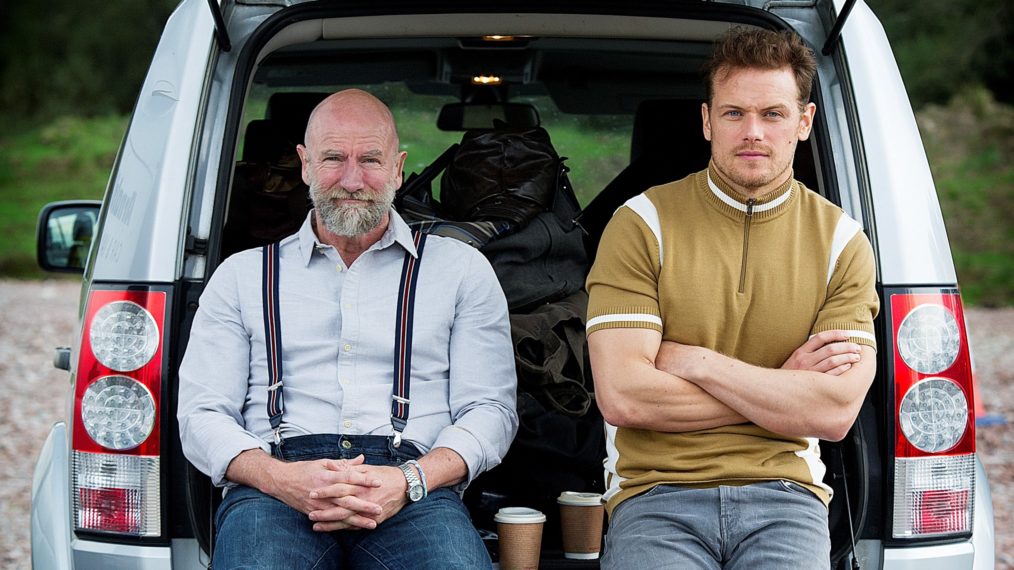 Wanderlust setting in? A road trip might be just the thing you need.
To help, Starz — which has a new Scottish travel series, Men in Kilts: A Roadtrip with Sam and Graham starring Sam Heughan and Graham McTavish, premiering February 14 — along with TV Insider, are giving fans a chance to win their own road trip travel kits.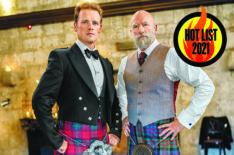 See Also
We speak with Heughan about the duo's road trip, plus, travel tips and what's to come in 'Outlander' Season 6.
Enter to win essentials chosen by the stars themselves. They include a thermos (for hot Scottish soup!), warm wool socks, and pocket-size Sam and Graham cutouts to accompany you on your travels. Save the suitcase box the items come in to house your travel mementos, and use the one-of-a-kind postcards to keep friends abreast of your adventures.
Enter for a chance to win a kit of your own! Details are below. The sweepstakes end Saturday, February 13 at 11:59pm ET. (Note* This sweepstakes is only available to U.S. residents)