What's Worth Watching: 'Difficult People', 'Atlanta', 'Queen Sugar' and more for Tuesday, September 6
Difficult People (season finale premieres Tuesday, Hulu): Nothing is off limits to Julie Klausner and Billy Eichner as their outrageous comedy series wraps its hilarious second season with more Kevin Spacey jokes than the law should allow—so why am I so often laughing? Also taking satirical lumps: ride-sharing apps ("Talking to strangers is in a way its own kind of terrorism") and adult coloring books, the latter a pastime of the staff of a vacuous development executive played by Julianne Moore, who takes a shine to Julie's writing after she posts an extremely personal (i.e. offensive) blog essay and offers "to bring your voice to film." With a catch, naturally. Other guests include Richard Kind as a hack comedy writer and Amy Sedaris and Deborah Harry as officiators at a gay wedding unlike any you've ever seen. The wait for a third season will be oh so difficult.
Atlanta (10/9c, FX): One of the most distinctive new series this fall, Donald Glover's offbeat dramedy is steeped in an urban hard-knocks authenticity with a rhythm all its own. He plays sheepishly down-on-his-luck Earn, who sees a path to solvency through his cousin Alfred (Brian Tyree Henry), aka rapper "Paper Boi." Don't expect them to become overnight successes. This isn't that kind of show.
Queen Sugar (10/9c, OWN): Renowned filmmaker Ava DuVernay (Selma) helms the first two chapters (continuing Wednesday in its regular 10/9c time period) of this languorous, visually sensual and emotionally impassioned saga of three siblings—True Blood's Rutina Wesley, Dawn-Lyen Gardner and Kofi Siriboe—who reunite to save the family sugarcane farm in Louisiana. Tina Lifford is especially fine as the show's Oprah surrogate, an aunt who tries to keep the fractured family in line.
Sports on Showtime: A new edition of 60 Minutes Sports (8/7c) features reports on Super Bowl MVP linebacker Von Miller, the recruiting of soccer players in Africa, and Ford's re-entry into the Le Mans road race. This is followed by a new season of Inside the NFL (9/8c), with host James Brown joined by analysts Phil Simms, Boomer Esiason and current N.Y. Jets wide receiver Brandon Marshall. Showtime's sports night is capped by the premiere of the second season of A Season With Florida State (10/9c), following the Seminoles through another year of high-stakes competition.
Inside Tuesday TV: PBS's 9/11 Inside the Pentagon (8/7c, check local listings at pbs.org) relives the tragic day of 15 years ago by showing what happened when American Airlines flight 77 crashed into the nerve center of the military's headquarters. … Turner Classic Movies is offering a crash course in physical comedy with a month-long initiative, Ouch! A Salute to Slapstick, with movies on Tuesdays and Wednesdays through September hosted by comedian Greg Proops, and an accompanying online multimedia course from partnering Ball State University. First up on TCM: A Golden Age of Comedy compilation from 1957 (8/7c) that revisits some of the greatest moments from silent comedy, including an epic Laurel and Hardy pie fight. … The team reunites on the island of Pangaea to finalize a cure in the two-hour season finale of CBS's Zoo (9/8c). But given that CBS has picked the show up for a third year, we have to assume there will be complications. … The former NBC Nightly News anchor gets a weeknight platform to discuss the day's political and other breaking news, from now through the election, in MSNBC's The 11th Hour with Brian Williams (11/10c).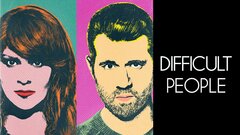 Powered by