'Masters of Sex' Boss on Season 4's Return to a 'Grown-Up' Story
The best part of fighting is the making up—or at least that's the hope for Season 4 of Masters of Sex. Up until this point, the figures at the center of Showtime's series—based on real-life pioneering sex researchers Bill Masters and Virginia Johnson (Michael Sheen and Lizzy Caplan, above)—have been engaged in a deeply warped, decade-long mating ritual.
When we last left them, it was the end of 1968—Bill had finally split from his wife, Libby (Caitlin FitzGerald), and professed his love to Virginia, only to have her jet off with her suitor, perfume magnate Dan Logan (Josh Charles). The premiere will pick up a few weeks later, and, according to executive producer Michelle Ashford, "Bill and Virginia are in two separate places, and Bill has hit rock bottom."
RELATED: Showtime President on the Future of House of Lies, Episodes, Masters of Sex and What He's Seen of Twin Peaks
Which means that there's only one way for the intractable scientist to go from here. "This is a real turning point for Bill," confirms Ashford. "He realizes that he's lost everything—he has no marriage, no lover and his business is in shambles. He says to himself, 'I have to proceed a different way, because this just isn't working.'" For her part, Virginia isn't exactly reveling in a happily ever after either. "Her life has imploded as well, and the details of that will become clear," says Ashford.
Of course, this dysfunctional duo won't stay in their own corners forever—and considering that the actual Masters and Johnson wed in 1971, they'd better get to steppin'. Initially, Bill and Virginia will reunite as coworkers at their clinic—where they'll be joined by new colleagues and an old pal, the now openly gay physician Barton (Beau Bridges)—and eventually, one thing will lead to another.
RELATED: Allison Janney Heats Things Up (in the Bedroom) on Masters of Sex
"They're estranged and at odds, so it's all about how they find their way back to each other," says Ashford. The same might be said of viewers who've grown weary of the couple's meandering, occasionally maddening courtship. "What works best for us," says Ashford, "is when we tell a very grown-up, sophisticated, psychological story about these characters, and this is a return to that."
Masters of Sex, Season Premiere, Sunday, September 11, 10/9c, Showtime.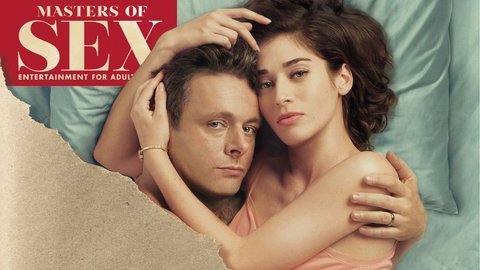 Powered by