'Citizen Bio': Biohacker's Untimely Death & Repercussions Examined (VIDEO)
The Coronavirus pandemic has the medical research community working overtime. A cure or vaccine will bring big money to Big Pharma. But there is a biohacking movement of unconventional people disrupting the highly regulated pharmaceutical market.
Four controversial biohackers detail their connection to controversial entrepreneur Aaron Traywick before his untimely death in the Showtime documentary Citizen Bio on Friday, October 30.
Self-proclaimed biohacker Traywick had a simple, basic goal. Control disease, feebleness and old age from your own home.
Advances in gene editing have made it possible for people without formal scientific training to develop their own experimental gene therapies, using themselves as lab mice.
Traywick recruited other radical biohackers and volunteers who shared his DIY attitude to work on breakthrough, cost-effective alternative medicines for diseases despite the fact it was risky, illegal and dangerous. He blamed the government and Big Pharma for the lack of mass accessibility to health therapies.
Then, at age 28, he was found dead at a meditation spa in a sensory deprivation chamber.
A lot of people had motive to kill Traywick. Some believed it was only a matter of time before he killed someone.
And, with the DIY practices of self-experimentation, the question must be asked: What does it mean, as a human being, when you change your own DNA?
Citizen Bio, Premiere, Friday, October 30, 9/8c, Showtime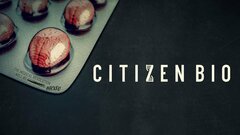 Powered by