Joy Behar on What She's Learned From 'The View' … Even When She Walked Off the Set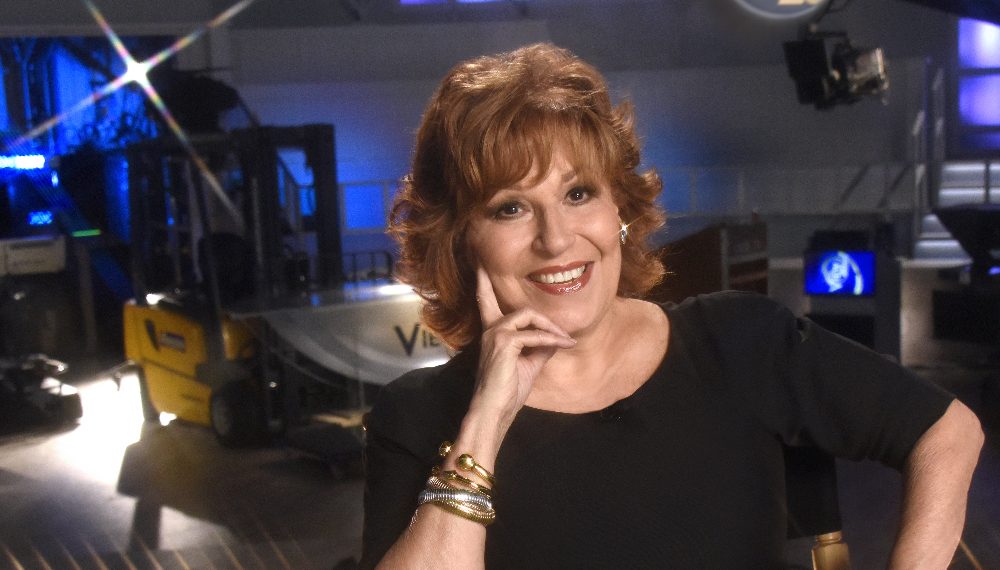 In August 1997, Barbara Walters premiered a groundbreaking daytime talk show in which a diverse group of women initiate no-holds-barred conversations on topics ranging from the best presidential candidate for women to the latest celebrity sex tape. As the show enters its 20th season and celebrates with a primetime special, Joy Behar, a cohost on all but two seasons, shares what she's learned during her time on the Emmy-winning chatfest.
RELATED: The View's Joy Behar on Woody Allen, the Co-Host Known as 'Attila the Hun' and, of Course, Donald Trump
There is nothing like a dame. Or five.
When we came on the air in '97, people were not used to hearing women on a daytime show talk about politics. Everyone expected light fare like fashion and decorating, and then came this show that actually tackled real topics. That is why it caught on. The View was something very original. We evolved into a show that resonated in the country; we were being quoted by important people, political figures were guests, even the president of the United States! We were in the middle of the zeitgeist.
What makes a perfect View host.
Brains, number one. That means informed opinions. A sense of humor. The ability to play well with each other, because this is like a volleyball game. The courage to say what you believe without worrying about ramifications. And you can't be a phony. The audience knows if you're not authentic. Rosie O'Donnell [whose two stints drew both strong ratings and opposing passion] was real. From the start, we always had smart cohosts. Barbara and Meredith Vieira were respected journalists, Star Jones was a lawyer and before I was a comedian, I was a high school English teacher.
Making headlines can sometimes be serendipitous.
The political seasons have been the best parts of this show—George Bush's days in office, Barack Obama's run for president and, of course, Donald Trump, the gift that keeps on giving. My favorite political guests were Barack and Michelle Obama. They came on before he was president. They were so engaging. And we definitely made a lot of news, but at least personally, I never did anything to deliberately start it.
Even on the day that I walked off the set [October 14, 2010] because I found what Bill O'Reilly said about all Muslims being terrorists very offensive, I wasn't thinking, "Gee, this is going to be in the news." I say what I believe and the chips fall where they may. I do try not to be too offensive to too many people. Still, people are often offended by my politics but that's my point of view and that's The View, as Barbara intended: women of different ages and different backgrounds with different points of view.
Differing points of view can make for really great television.
Neither the network nor Barbara ever told us not to talk about abortion or race or any other controversial subject. Often, when Barbara was trying to get an interview, we would have to wait till she landed it before we'd go really crazy about that person. That was it. I never censored myself. Barbara thought it was rude when I walked out on O'Reilly, but I just couldn't sit there with him.
RELATED: My Obsessions: The View's Joy Behar Just Can't Stop Watching Law & Order
Fans love friction—if it doesn't go too far and doesn't get too personal.
Barbara wanted to cause a certain amount of friendly conflict. Star Jones, for instance, had a very traditional view of marriage, as does Candace Cameron Bure. Let's just say that Whoopi Goldberg and I don't. We have always been able to disagree. Even if one of us is pro-choice and one is not, we can talk about it, and that's what makes The View so good. You have women who are not afraid to speak their mind and tell people what they think. The Twitter world blew up when Elisabeth Hasselbeck was here and the conversation turned to the morning-after pill. I fought with Elisabeth constantly about politics on the show, but we never had a personal disagreement. Overall in 20 years, nobody was ever on a hate trip.
Barbara Walters can get down and dirty.
Barbara was never intimidating or too serious. I learned along with our viewers that she has a great sense of humor. They may not know, however, that she loves to tell a dirty joke. —as told to Ileane Rudolph
The View: 20 Years in the Making, Tuesday, August 23, 10/9c, ABC
The View, Weekdays, ABC.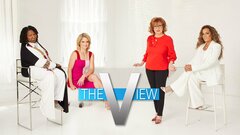 Powered by