American Masters Examines How Walter Winchell Wielded 'The Power of Gossip'
The impact of tabloid journalism today began with the syndicated columnist Walter Winchell.
Narrated by Whoopi Goldberg, American Masters presents the broadcast premiere of Walter Winchell: The Power of Gossip Tuesday, October 20 on PBS.
At his height, in the 1940s and early 50s, Winchell's column appeared in 2,000 newspapers and his radio show was the top-rated program — a combined audience of 50 million. He had the power to make or break careers.
From Table 50 in the Stork Club, in a world not yet transformed by television, Winchell blended news and entertainment into the Celebrity Culture we still have today.
But supporting Senator Joseph McCarthy, feuding with Josephine Baker and Ed Sullivan turned his audience against him and began the end of his pointed opinions.
With Stanley Tucci as the voice of the fedora wearing, staccato speaking journalist, the documentary breathes new life into Winchell's original newspaper columns and broadcast scripts, drawing on rare recordings and a recently digitized collection of his work.
American Masters – Walter Winchell: The Power of Gossip, Premiere, Tuesday, October 20, 9/8c, PBS (Check local listings)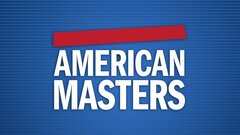 Powered by