'The Age of Nature' Focuses on a New Chapter for Humanity & the Planet (VIDEO)
Three-part documentary series, The Age of Nature, explores how an increased awareness of the natural world is leading to a new chapter in the story of both humanity and the planet. Narrated by Uma Thurman, the premiere episode, "Awakening," airs Wednesday, October 14 on PBS.
With stunning photography, the series focuses on the resiliency of Earth's ecosystems through stories of success, as scientists, citizens and governments act to fix past mistakes and restore the environment. With the current pandemic exposing the fragility and vulnerability of humankind, the balance of nature and our relationship with it is more important than ever.
Filmed on seven continents, The Age of Nature presents creative ideas from around the globe for dealing with such pressing issues as climate change, animal extinction, and environmental degradation.
Each episode highlights some of the latest scientific research that helps us understand the workings of the planet and explores effective strategies for restoring the environment, re-wilding landscapes and maintaining a balance between species.
The series examines the work of a diverse international scientific community as well as indigenous citizen activists committed to bringing about change in their local communities.
In the first of three consecutive Wednesday episodes, discover how a new awareness of nature is helping to restore ecosystems across the globe, with inventive actions being taken to repair manmade damage and restore reefs, rivers, animal populations and more.
In the Pacific Island of Bikini Atoll, the full extent of the ocean's ability to recover is evident.
When scientists returned 50 years after the world's most powerful nuclear weapons experiment devastated the island, they were astonished to discover that the reefs they thought destroyed were thriving.
When forest land began to be developed around the Panama Canal, scientists stepped in to explain that there would be no water for the canal without the trees.
A national park was created, saving some of the richest rainforests on Earth.
The Age of Nature, Premiere, Wednesday, October 14, 10/9c, PBS (Check your local listings)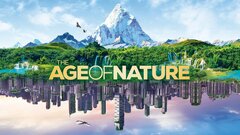 Powered by