'Lovecraft Country' Episode 9 Shares a Powerful History Lesson (RECAP)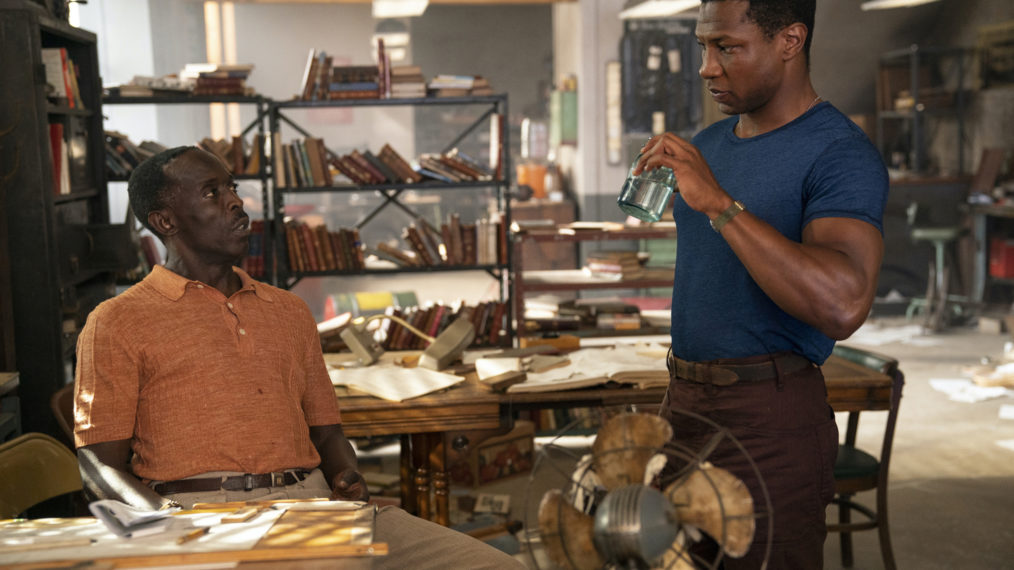 Rewind 1921
Season 1 • Episode 9
[Spoiler Alert: This recap contains spoilers from Lovecraft Country Season 1 Episode 9, "Rewind 1921."]
This week's Lovecraft Country is not just the best episode of the season but also one of the best episodes of television this year. It's a bold and provocative exploration of America's shameful past, emotional, painful, and, most of all, powerful. Don't get me wrong, I've enjoyed previous episodes and their horror hi-jinx, but those trope-filled, genre pastiches have a limited shelf life. "Rewind 1921," on the other hand, is the kind of episode that will stand the test of time.
There are many similarities in this episode (and in the series as a whole) to another recent HBO show, Watchmen. Both shows are deeply tied to the Tulsa race massacre of 1921 — a real-life tragedy that saw mobs of white citizens attack Black residents and businesses in Tulsa's Greenwood District. At least 39 people were confirmed dead following the attack, with hundreds more injured and businesses entirely destroyed. It's an event criminally neglected from history books — only this year did the massacre become a part of the Oklahoma school curriculum. And it wasn't until 2001 that an Oklahoma Commission confirmed the city had conspired with the mobs against the Black citizens; legislation was later passed to acknowledge the event happened but provided no real reparations to the victims or their descendants.
While this shameful event was swept under the rug and largely omitted from local, state, and national histories, its impact on the African American community cannot be understated. This wasn't something the survivors of the massacre or their descendants would ever forget. It's a tragedy that shaped them as human beings and formed their outlook on life. And this episode highlights that beautifully by providing a personal touch to the unfolding scenes of violence. It's an episode of heartache and horror but also one of perseverance, growth, and passion, culminating in a breathtaking sequence of brimstone and fire.
It begins with Diana (Jada Harris) on her deathbed, still feeling the effects of the spell Captain Lancaster (Mac Brandt) cursed her with last week. Tic (Jonathan Majors) reluctantly enlists Christina (Abbey Lee) to help, but she is only able to temporarily slow the proceedings. Then, in steps Hippolyta (Aunjanue Ellis), returning from her multi-verse travels with infinite wisdom. Hippolyta says that to save Diana, they will need the Book of Names, which means retrieving it from their ancestral home. And so, a road trip to the Kentucky observatory is in order, where Hippolyta hooks herself up to the time machine, allowing Tic, Leti (Jurnee Smollett), and Montrose (Michael K. Williams) to hop into the portal and travel back to Tulsa, 1921, the night of the massacre.
The episode's major strength is in how it manages to provide important historical context while still developing the personal stories of the characters. The relationship between Tic and Montrose, in particular, is strengthened more than ever before. There has always been tension between the pair, stemming from the violent abuse Tic suffered at his father's hands as a child and, more recently, the revelation about Montrose's sexuality. And things are strained even further here when Montrose reveals that the late Uncle George might have been Tic's real father. Tic is understandably angry and vows never to speak to Montrose again once this time-hopping mission is over.
However, the trip to Tulsa provides Tic an insight into Montrose's life, upbringing, and relationship with his own father. There is a heartbreaking scene where Montrose, Tic, and Leti watch a young Montrose (Gerard Mikell) being whooped by his father, Verton (Will Catlett), after he's caught "preening" with the corsage from his brother's prom suit. Verton berates his son while questioning his manhood, beating him into a life of guilt and self-hatred. Even now, Montrose says he deserved it. The beating only stops when Dora (Leeann Ross), Tic's future mother, stands up to Verton. At this moment, Tic begins to understand why Montrose is the way he is; it doesn't excuse how Montrose treated Tic, but it at least provides some context.
Things become even more apparent in a later scene between young Montrose and his friend Thomas (Khamary Rose). While it's not said explicitly, Thomas is clearly Montrose's secret boyfriend, who is shot dead by the white rioters. Present-day Montrose thinks he can save his friend and stop this tragedy from ever happening. But Tic reminds him that they can't risk changing the future; if Montrose doesn't end up with Dora, Tic might never exist. But Montrose isn't trying to erase the life he had or Tic's existence; as we see, young Montrose had already made his sacrifice. He breaks it off with Thomas, calling him a "faggot." As Montrose explains, he suppressed his true feelings and did so ever since that day because the only thing he ever wanted to be was Tic's father.
Yet, history plays out as it always did, Thomas is shot, and young George (Christian Anderson) and Dora arrive to help but are quickly outnumbered by the white folk. Tic wonders how they survived the attack. "A stranger showed up swinging a baseball bat like he was Jackie Robinson," Montrose says. It suddenly clicks. That mysterious stranger was Tic, from the future, saving the day as Jackie Robinson saved him in his wildest sci-fi fantasies. There is some excellent catharsis as Tic batters the attackers and chases them off, all while young Dora, George, and Montrose look on in awe. "I got you, kid," Tic tells the young man who he will one day call dad.
Meanwhile, amidst the chaos erupting on the streets across town, Leti takes cover in Dora's family home and begins her search for the Book of Names. Grandma Hattie (Regina Taylor) is suspicious, so Leti has no choice but to tell her the unbelievable truth — she is from the future and needs the Book to save Hattie's great-great-grandson and his cousin, Diana. So, as bullets and firebombs reign down, Dora hands Leti the Book, realizing and accepting that this is the night she dies. Leti, of course, is invulnerable after making a deal with Christina last week. She clasps Hattie's hand as she burns alive in front of her, literally witnessing this past tragedy face-on. What makes this so powerful is the personal attachment to these characters we now have, plus the characters' attachment to their own family. We care because they care.
In terms of spectacle, the closing sequence as we flip back and forth between Tic and Leti is absolutely astounding. The explosions and gunfire and nightmarish screams make for a grim soundtrack. But this is offset by the inspiring words of influential poet and activist Sonia Sanchez and her poem Catch The Fire, which transforms from spoken word to operatic chorus. The shot of Leti marching through the flames and bullets is especially effective — Leti continues to be the most badass character in the show. These incredible scenes bring tragedy to reality. This is not fiction. This really happened. Hundreds of Black men, women, and children were mercilessly assaulted and murdered in their own homes. And Lovecraft Country should be commended for bringing it to light and doing so in such a masterful manner.
The episode ends with Hippolyta struggling through the pain to keep the portal open long enough for our heroes to return. Tic tells his Aunt to fight, and that's exactly what she does. Hippolyta holds on (her hair turning purple in the process) until Leti is able to make it back through the portal with the Book of Names in hand. If that isn't symbolic, then I don't know what is. This episode, and this series, is about fighting against the odds, even when it seems all hope is lost, even when it hurts, when it almost kills you, you keep fighting. That's what these characters do, and that's what the African American community continued doing after the Tulsa massacre, and what they continue to do to this day against the tragedies and injustices that still persist. The pain of the past is passed on from generation to generation, but so is the passion and the fire.
Additional Notes
Not much from Ruby (Wunmi Mosaku) this week, but we do see that she is firmly under Christina's charm at this point. She even seems willing to give up Tic's life, as long as Leti is kept safe.
Christina (in disguise as William) gets her ultimate revenge on Captain Lancaster when she finally puts him out of his misery for good.
Leti finds out that Tic knows about her pregnancy when Montrose tells her that Tic visited the future and discovered he has a son. Montrose is also not willing to forgive Leti for taking Christina's deal.
Lovecraft Country, Sundays, 9/8c, HBO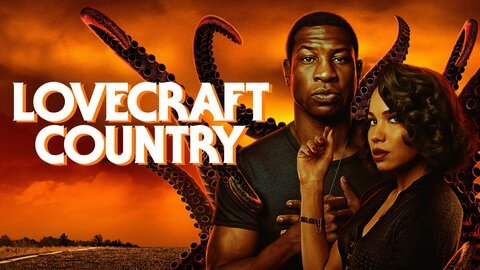 Powered by