Sunday TV Ratings: 2020 Emmys Hit an All-Time Low Against NFL & NBA
Update 9:05 am on 9/22/20: Updated numbers released on Tuesday show the broadcast came up again to 6.4 million viewers and a 1.3 rating.
Update 10:36 a.m. PT: Final numbers for the Emmys broadcast came up from previously reported overnights to 6.1 million viewers and a 1.2 rating, but still a record low for the broadcast.
Previously 8:30 a.m. PT: The show did go on Sunday, September 20, for the 72nd Annual Primetime Emmy Awards with host Jimmy Kimmel doing his best in a mostly-virtual setting with nominees and winners scattered at their homes all over the globe. But it's not a huge surprise that, coupled with a less-than-spectacular awards show and competition from the NFL (on NBC) and game 2 of the NBA Playoffs (on ESPN), ratings hit an all-time low for the annual broadcast.
See Also
Regina King, Sterling K. Brown, Reese Witherspoon, Zendaya and more shared their at-home looks.
Based on overnights (that do not include West Coast numbers, which will be available later on Monday or early Tuesday), the broadcast brought in 5.1 million viewers and a 1.0 rating in the 18-49 demo, a drop from last year's broadcast (on Fox) when 6.9 million viewers showed up with a 1.6 rating.
For the rest of the night, the Seattle Seahawks beating the Denver Nuggets 35-30 was the big draw for the NFL in both the 18-49 demo and total viewers. (Again, final numbers will adjust later).
See Also
While 'Schitt's Creek' made comedy history at the Emmys, the socially distanced TV ceremony was an awkward non-event.
Here's the breakdown for Sunday, September 20, 2020 (numbers are fast-affiliate based):
| | | | |
| --- | --- | --- | --- |
| Time | Show | Adults 18-49 ratings | Total Viewers (millions) |
| 7:00 p.m. | NFL overrun (CBS) | 4.0 | 16.2 |
| | Football Night in America (NBC) | 1.8 | 7.0 |
| | Celebrity Family Feud – R (ABC) | 0.7 | 5.0 |
| | Last Man Standing – R (Fox) | 0.5 | 2.0 |
| 7:30 p.m. | NFL: The O.T. (Fox) | 4.0 | 13.0 |
| | Duncanville – R (Fox) | 0.3 | 910,000 |
| 8 p.m. | SNF Pregame (NBC) | 3.7 | 13.3 |
| | 60 Minutes (CBS) *start 7:50 p.m. | 1.3 | 7.5 |
| | 72nd Annual Emmy Awards (ABC) | 1.0 | 5.1 |
| | The Simpsons – R (Fox) | 0.3 | 902,000 |
| | Fridge Wars (CW) | 0.1 | 278,000 |
| 8:30 p.m. | NFL Sunday Night Football: New England at Seattle (NBC) | 4.3 | 14.3 |
| | Bless The Harts – R (Fox) | 0.3 | 730,000 |
| 9:00 p.m. | Big Brother (CBS) *start 8:50 p.m. | 0.9 | 3.5 |
| | Press Your Luck – R (ABC) | 0.4 | 2.3 |
| | Bob's Burgers – R (Fox) | 0.3 | 827,000 |
| | Supernatural – R (CW) | 0.1 | 255,000 |
| 9:30 p.m. | Family Guy – R (Fox) | 0.3 | 804,000 |
| 10 p.m. | Love Island (CBS) *start 9:50 p.m. | 0.4 | 1.7 |
| | Match Game – R (ABC) | 0.3 | 2.0 |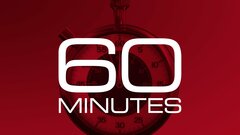 Powered by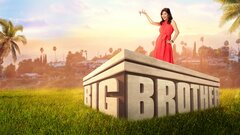 Powered by