Cindy Busby & Marshall Williams Star in Hallmark Channel's 'Follow Me to Daisy Hills'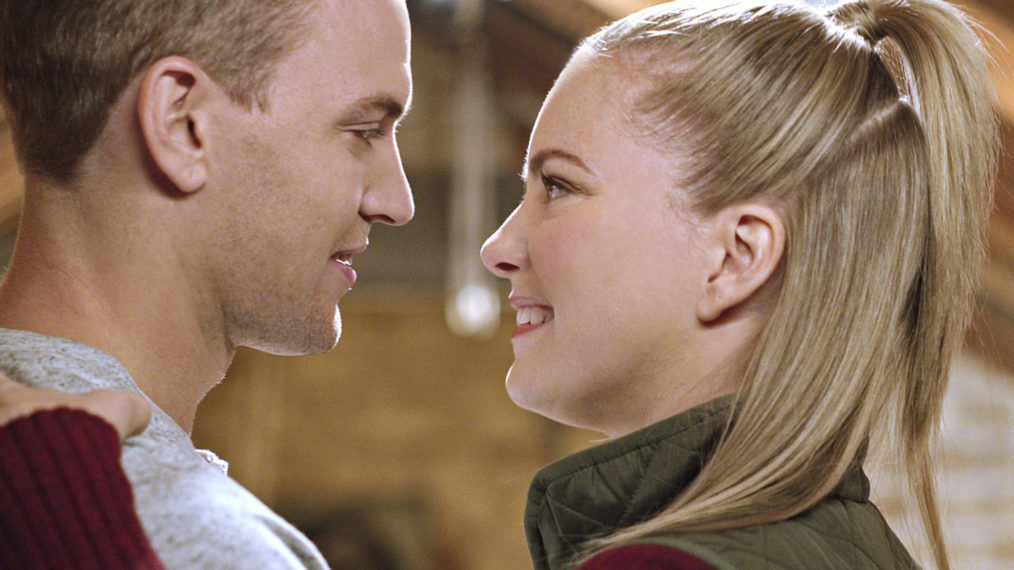 Unpack your fall flannel and settle in with Cindy Busby and Marshall Williams who star in the new original movie, Follow Me to Daisy Hills, premiering Saturday, September 19 on Hallmark Channel, as part of the network's annual Fall Harvest programming event.
When Jo (Busby) realizes that her family's general store in Daisy Hills (built by her late mother) is losing money, her father Duke (Paul Essiembre) calls in a favor to help out the store.
Unfortunately, Duke's help is Jo's ex-boyfriend, Blake (Williams), former Daisy Hills native-turned-New York business consultant.
They argue over the approach to saving the store: Jo understands the personal touch needed for a small town while Blake focuses more on how to make a profit.
Eventually, they reach a compromise and find themselves falling back in love.
But when Blake gets a call about his dream job back in New York City, things start to fall apart again, forcing Jo and Blake to make a decision about their future.
Follow Me to Daisy Hills, Premiere, Saturday, September 19, 9/8c, Hallmark Channel