Worth Watching: Fox Gets 'Filthy,' Networks Pick Up 'Finest' and 'Manhunt,' New Seasons for Ellen, Kelly Clarkson & More in Daytime
A selective critical checklist of notable Monday TV:
Filthy Rich (9/8c, Fox): In the world of prime-time soaps, the filthier the better. Which is why I had such high hopes for this high-concept serial about a wealthy family of New Orleans TV evangelists rocked when the patriarch (Gerald McRaney) vanishes in a tragic plane accident, exposing a disparate litter of three illegitimate grown offspring. So far so juicy. While Sex and the City's Kim Cattrall, as the wronged wife left to manage the scandal in the media spotlight, has the (holy) spirit necessary to convey the fury and finesse of Margaret Monreaux, I'm sorry to say the younger generation — her own grown kids as well as her husband's bastard spawn — are all so bland they'd make Dallas saint Bobby Ewing seem like a scoundrel. Even the most promisingly raunchy character, an online sex entrepreneur named Ginger Sweet (Melia Kreiling), can't seem to decide whether she's a self-righteous rebel or a lost lamb seeking a stepmother's hug. This is Dynasty minus the nasty.
L.A.'s Finest (8/7c, Fox): One of two "new" Monday series that previously aired as a Spectrum Original on the cable system's On Demand platform, this action-packed spinoff from the Bad Boys franchise stars Gabrielle Union as Syd Burnett (from Bad Boys 2), an LAPD robbery-homicide detective paired with Jessica Alba (as partner Nancy McKenna). These law-enforcing ladies pack heat while carrying serious emotional baggage, which gets exposed as they take on a deadly drug lord responsible for the city's growing body count. (A second season of L.A.'s Finest premiered earlier this month on Spectrum.)
Manhunt: Deadly Games (10/9c, CBS): Also from Spectrum, the second season of the true-crime anthology — the first, about the Unabomber, aired on Discovery — covers similar ground seen in Clint Eastwood's recent film Richard Jewell. The 10-part limited series, which premiered on Spectrum in February, stars Cameron Britton (so memorably creepy in Netflix's Mindhunter) as Jewell, wrongly accused in the chaotic aftermath of the terrorist bombing at the 1996 Olympic games in Atlanta. The excellent cast includes Jack Huston (soon to be seen in FX's Fargo) as the actual serial bomber, Eric Rudolph, Carla Gugino as reporter Kathy Scruggs and Judith Light as the embattled Jewell's loyal and distraught mom, Bobi.
Daytime Doings: Several of daytime's most popular syndicated shows launch new seasons (check local listings for times), including Ellen, which opens its 18th season with host Ellen DeGeneres vowing to address the behind-the-scenes controversy that has dogged the show this season. Tiffany Haddish is her guest… Coming off a wildly successful freshman season, The Kelly Clarkson Show is back, with the original American Idol returning to the Universal Studios Hollywood stage for a music-themed week of episodes. John Legend is her first guest, and as always, there will be Kellyoke, this time a medley of classic TV themes… The Doctors is open for business during the pandemic with the slogan "Take Your Power Back," as Dr. Ian Smith takes over as host for Season 13. Plastic surgeon Dr. Andrew Ordon returns as West Coast correspondent, and Entertainment Tonight's Kevin Frazier guests to discuss the untimely passing of Chadwick Boseman with Dr. Ian.
Inside Monday TV: ESPN shares Monday Night Football (8:15/7:15c, 5:15/PT) with its original broadcaster, ABC, on its 50th anniversary, with the Los Angeles Raiders at Las Vegas Raiders… HBO's provocative We Are Who We Are (10/9c) replays many of the events of last week's pilot episode from the perspective of the enigmatic Caitlin (Jordan Kristine Seamón), exploring her family and social relationships as well as her fluid gender identity… With Emmys duty behind him, Jimmy Kimmel returns to the studio for ABC's Jimmy Kimmel Live (11:35/10:35c), with Charles Barkley as his first guest… Alicia Keys returns to CBS's The Late Late Show with James Corden (12:37 am/11:37c), where she guest-hosted in December, for a weeklong musical residency. She'll perform songs from her new album Alicia each night for pre-invited guests watching from their cars at L.A.'s Television City studio complex… Acorn TV drops all six episodes from the second season of the Welsh crime drama Bang, starring Catrin Stewart as a detective investigating a series of murders that appear to be related to an unresolved rape 10 years earlier. Further complicating her life: the release from prison of her younger brother (Jacob Ifan), whose adjustment to the outside world isn't going so well.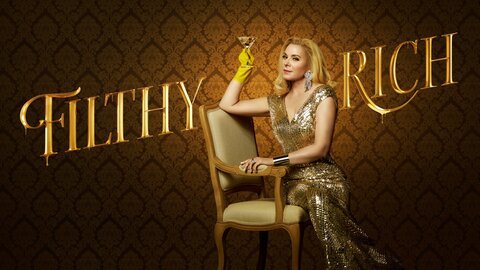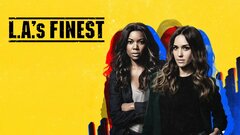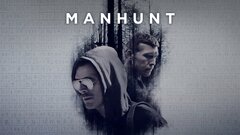 Manhunt
where to stream