'The Resident': Should Conrad Accept Logan's Offer? (POLL)
At the end of Season 3 of The Resident, Red Rock Mountain Medical, the evil conglomerate that took over Chastain Memorial Hospital, was ready to cut all ties with its rainmaker, neurosurgeon Dr. Barrett Cain (Morris Chestnut), and Logan Kim (Rob Yang) had his replacement in mind: Dr. Conrad Hawkins (Matt Czuchry).
If you're wondering if that means Conrad would be in the perfect position to take down Red Rock from the inside if he says yes, "that's the seed that we're planting for sure, which is the grand irony of the person that fired him earlier in the season is now coming in and saying, 'Hey, would you like to be the new face of this company?'" showrunner Todd Harthan told TV Insider in April. (We do have to note that it's always possible plans have changed since then, especially with the Fox medical drama now incorporating the early days of the coronavirus pandemic into its fourth season.)
"Has our villain opened the door for our hero to come blazing through and is that going to be [how he] takes him down? That's the tease," Harthan continued. "But as we do, in Resident land, there will be some surprises in the next season for our heroes. It never comes easy."
Considering that was such a big part of the end of Season 3, it does have to be addressed and we're betting on Conrad having already decided when we first see him in Season 4 or, depending on how much time will have passed, changing his mind as a result of the pandemic (if that's an option). Accepting Logan's offer could very well place him in exactly the right position to best help the doctors and nurses, as well as their patients, and that's exactly what he needs to keep in mind, despite how much he and his colleagues dislike Red Rock and the way it and its employees handle medical care.
Plus, if Conrad does become the next Cain for Red Rock, it places him in a position to be in conflict with the neurosurgeon, whose future – will he be redeemed? — is very much in question. The Season 3 finale offered a look at a softer side of Barrett, via his ex-girlfriend coming into the hospital, but he also lost her because he was needed elsewhere first and he refused to let anyone else operate on her.
"This has been a big debate with the staff about whether or not we want to take Cain down the path of redemption and have him join our crew of loyal good guys, or if this experience hardens him and darkens him even more," Harthan had said.
Conrad's choice won't just affect him, but his coworkers and his relationships with them as well, and that needs to be taken into account. Cain going down either path — redemption or darkness — and Conrad replacing him should add new layers to that dynamic. What would Dr. Randolph Bell (Bruce Greenwood), who brought in Red Rock and was later demoted, think of Conrad going over to the dark side, even for the greater good? What would fiancée Nic Nevins (Emily VanCamp) think?
See Also
The premiere will take place in the early days of the outbreak.
But it might be more dangerous for Conrad not to accept. What if Cain goes darker and Red Rock decides to stick with him? What if someone new (and completely unknown) is brought in?
What do you think? Vote in our poll below.
The Resident, Season 4, TBA, Fox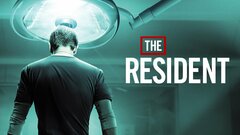 Powered by