Worth Watching: The Real Princess Margaret, 'Love Island' in a Hotel, a Finale to 'Destroy You'
A selective critical checklist of notable Monday TV:
Private Lives of the Windsors (8/7c, Smithsonian Channel): The public's fascination with Princess Margaret, Queen Elizabeth's younger sister, has spiked again, 18 years after her death at 71, in no small part due to the popularity of Netflix's The Crown (which will return for its fourth season in November). Helena Bonham Carter's delicious portrayal of the rebellious princess is being touted as an Emmy front-runner. And in the latest episode of the absorbing docuseries about the royals, historians recount Margaret's scandalous love life, beginning with a forbidden romance with a divorced Palace official, suggesting that her antics helped pave the way for the modern monarchy that continues to fascinate so many today.
Love Island (8/7c, CBS): With exotic islands being off limits during a pandemic, will a boutique Las Vegas hotel suffice? It will have to, as the second season of the trashy dating show gets underway in a production "bubble" from a villa atop Caesars Entertainment's Cromwell hotel. That's where 11 exhibitionistic singles will gather, observing strict safety and health protocols — but not so much social distancing, if you get the idea. Episodes air nightly for gluttons of such things, with a two-hour recap on Saturdays.
I May Destroy You (9/8c, HBO): Memories flood back to Arabella (Michaela Coel) in the season finale of the acclaimed British dramedy. After a season in which the U.K.-based writer has struggled to find answers about the drug-induced sexual assault of Jan. 22, she confronts her many demons once and for all.
Inside Monday TV: It's the incumbent's turn, as the Republican National Convention gets underway on all major news networks (check local listings for details), with the broadcast networks tuning in at 10/9c… The final night of the Democratic convention put the issue of stuttering back in the spotlight, when the inspiring Brayden Harrington, a 13-year-old "regular kid" with a stutter from New Hampshire, powered through his tribute to Joe Biden. The presidential candidate has often cited the Oscar-winning The King's Speech (Fox, 8/7c) as one of his favorite movies, so this network airing is pretty well time… The season finale of CNBC's American Greed: Biggest Cons (10/9c) takes a look at a true Conn artist: Eric Conn, who masterminded the largest Social Security fraud in U.S. history… Streaming on Acorn TV: the French legal drama Family Business, about a mother-daughter team specializing in family law.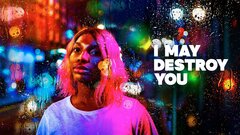 Powered by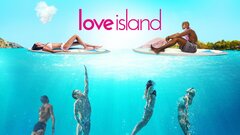 Powered by