'New Amsterdam's Margot Bingham Joins 'The Walking Dead' Season 11
The Walking Dead is adding another face to its masses as Margot Bingham (She's Gotta Have It) joins the cast for Season 11.
While the character she will play has been kept under wraps for now, more news is surely on the way as The Walking Dead's virtual Comic-Con@Home panel is slated to take place this Friday, July 24. According to Deadline, who broke the news, Bingham could be returning to play Stephanie, a survivor who viewers encountered in Season 10.
But this would mean viewers would finally get to meet Stephanie because Bingham's previous "appearances" only included her voice as she connected with Eugene (Josh McDermitt) via radio from Charleston, West Virginia. The installments Bingham was credited for included "Bonds" and "Morning Star."
Until this can be confirmed, fans will have to stand by for Bingham's official character name and description. The Walking Dead left its viewers hanging following the April 5 episode "The Tower" as they continue to wait for the official Season 10 finale "A Certain Doom," which didn't finish production before COVID-19 shut things down.
Along with her series regular role in Spike Lee's Netflix series She's Gotta Have It, Bingham is best known for her work in shows such as New Amsterdam, Boardwalk Empire, One Dollar and Queen Sugar among others. Stay tuned for more details about Bingham's role as they're revealed.
The Walking Dead, Season 11, TBA, AMC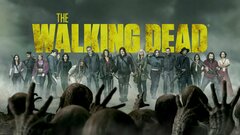 Powered by