HBO Confirms 'Game of Thrones' End, 'True Detective's Future, 'Deadwood' Film Update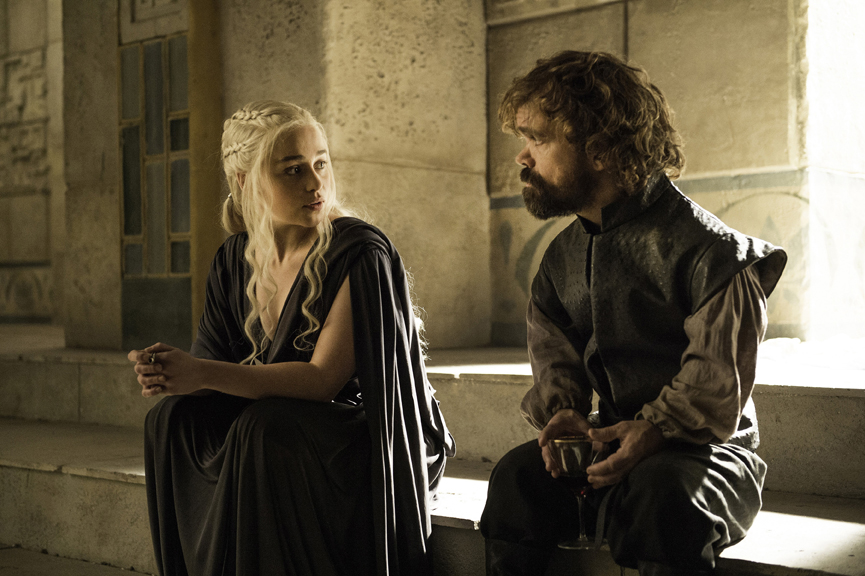 Game of Thrones will officially end with its eighth season, HBO confirmed during its Television Critics Association executive session on Saturday.
"They have a very specific plan about the number of seasons they want to do," Casey Bloys, President, HBO programming told reporters, though he acknowledged the episode order for the final season has yet to be solidified. "I would take 10 more seasons. We take their lead on what they think can do the best version of the show with."
RELATED: HBO Sets Premiere Dates for Westworld, Divorce and Insecure
And there might be life beyond the series, as Bloys confirmed "we talked" potential spinoffs. "It's something I'm not opposed to—it would have to make sense creatively," he said. "They're about to start production. I'm open to it. The guys aren't opposed to it, but there are no concrete plans."
Bloys also offered updates on several of HBO's other projects.
The Deadwood movie might actually be happening.
Though there has been talk of a Deadwood film for years, Bloys offered the first real sign of hope that it might see the light of day. "[Executive producer] David [Milch] is writing the script," Bloys said, of the yet-to-be-officially-ordered film. "I haven't read it yet. I imagine it will be very good—I will let you know when we see the script. But I feel good about it."
HBO is going to try to avoid canceling shows they've already renewed.
Vinyl was just the latest HBO series to be granted a renewal, only for the show to be canceled before the ordered season airs. Bloys (who took over from former HBO boss Michael Lombardo in March) is aiming to stop that cycle. "I'd like to not have to do that again…we will more carefully consider [renewals] going forward," he said. "It's not something I like to do or relish to do."
And now that he's in charge, "it really becomes about priorities. Are we going to be able to get it from good to great?… [With Vinyl,] we didn't think it was worth the producers' time, our time, our resources to try and move the needle just a little bit…if I got limited resources, there are other things I want to do."
They had nothing to do with the recent Sesame Street firings.
Sesame Street made headlines when it was revealed they fired three cast members Roscoe Orman (Gordon), Bob McGrath (Bob) and Emilio Delgado (Luis), but HBO denied any responsibility for it. "Our deal with Sesame Workshop is we have no creative involvement or control over the show," Bloys said. "I can't really comment on it, because I don't know why they made the changes."
True Detective could live on.
Season 2 of True Detective didn't have the critical love that the first season did, but "it is not dead," Bloys said. "I talked to [executive producer] Nic [Pizzolatto] about it, and both Nic and HBO are hoping to do a third season. I think it's fair to say Nic doesn't have a take [yet]—he's working on other projects. What we're hoping is maybe someone else will write it and Nic will supervise. It's a really valuable franchise…I'm not sure we have the take for a third season."
The Leftovers will air in Game of Thrones' spring slot in 2017.
As the Leftovers team prepares for its shorter final season (which will shoot in Australia), the show will take Game of Thrones' spring slot in 2017. (GoT will be airing later than normal, to accommodate a delayed shooting schedule.) "Creatively, they felt that eight episodes was the right number," Bloys said. "[And] production is part of the scheduling."
Curb Your Enthusiasm should be back on TV by 2017.
Filming on the new Curb season will kick off this fall, with the hopes that the show will be back on HBO in 2017. Bloys also said the hope is that they'll be able to recruit all of the former cast back for the new season.