'24: Legacy': Cast, Producers on Expanding the Universe Without Jack and Chloe
24: Legacy is paying tribute to its past in moving forward, the cast and producers said at their Comic-Con panel Sunday in San Diego.
"It was great they're calling it 24: Legacy, because it's an acknowledgement the show has a following of fans, and a legacy in terms of the iconic look of the show," new co-star Jimmy Smits (Sen. John Donovan) said. "Reboot connotes [something else]."
RELATED: Fox Reviving 24 With All-New Cast
The new series follows Eric Carter (Corey Hawkins), a soldier whose previous high-profile mission has now come back to haunt him and those he cares the most about. "He is a new hero for a new day," Hawkins said. "He has his flaws. Over the course of the season he's going to be forced to make some morally questionable choices…but he's a solider; the rules of engagement are different on the homeland."
24: Legacy will continue the franchise's tradition of utilizing the ticking clock, split screens, and real-time action, though Legacy will follow 24: Live Another Day's format of squeezing 24 hours into 12 episodes, albeit with the help of a time jump.
However, audiences shouldn't expect to see Jack (Kiefer Sutherland), Chloe (Mary Lynn Rajskub) or other familiar 24 stars any time soon. The producers shared that the plan is to commit to bonding the audience with the new cast/stories. Legacy is "more of an expansion of the 24 universe: Jack Bauer and Chloe are still out there," executive producer Manny Coto said. "You never know when those worlds may intersect every once in a while."
RELATED: More News From Comic-Con
Jack is "in Russia, probably having a terrible time in prison," executive producer Evan Katz added later, referring to 24: Live Another Day's cliffhanger.
24: Legacy, Series premiere, February 5, 2017, Fox.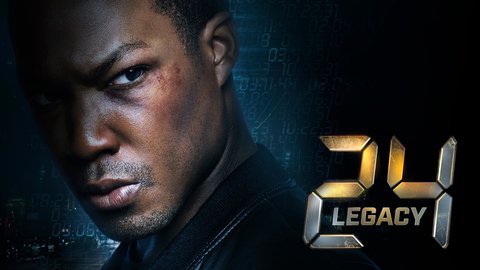 Powered by