'Game of Thrones' Celebrates Comic-Con with Behind-the-Scenes Videos
Winter may have finally arrived in Westeros, but fans of Game of Thrones still have a full year to weather before the series returns for Season 7. Comic-Con hosted its Thrones panel today, and despite recently announced plans to delay the next season to summer of 2017, HBO posted two new videos to celebrate the occasion. The first is a glimpse at the finer details of production underway for season 7, from crafting armor to printing scripts, all set to a soundtrack of haunting quotes from the sixth season.
RELATED: Behind the Scenes of Game of Thrones Season 6
The second video released to coincide with Comic-Con brings the intensity down a notch or two with some bloopers. Clips featured include Tyrion (Peter Dinklage) repeatedly failing to say the word "benevolent," Melisandre (Carice van Houten) failing to get Jon Snow (Kit Harington) naked, The Hound (Rory McCann) failing to chop wood and other such mishaps.
Game of Thrones, Summer 2017, HBO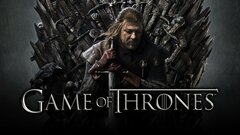 Powered by