What's Worth Watching: 'Looking', 'BoJack Horseman', 'Survivor's Remorse', 'Hell on Wheels' and more for Friday, July 22 thru Sunday, July 24
Looking: The Movie (Saturday, 10/9c, HBO): Canceled after two seasons of slice-of-life sexually charged antics amid the thriving gay culture of San Francisco, this beautifully observed if minimalist drama concludes with a movie-length stand-alone finale that illuminates the strengths and flaws of the series. The naval-gazing angst can be aggravating when it gets in the way of the joyous reunion of Patrick (Jonathan Groff) with his best buds Augustin (Frankie J. Alvarez) and Dom (Murray Bartlett) after nine months of self-imposed exile in Denver. Be prepared for self-help yaya-yada about not running away from one's problems, but as the gang (including the invaluable Lauren Weedman as the caustic Doris) gathers to celebrate a most happy occasion—someone's getting married!—Patrick will finally comes to terms with his unresolved feelings for his former boss Kevin (Russell Tovey) and the one that got away, Richie (Raul Castillo). You may wish to spend even more time in these characters' company, but at least Looking got a final chapter.
BoJack Horseman (premieres Friday, Netflix): The cult animated comedy about a famous TV horse (voiced by Will Arnett) delivers a third season of surreal dark comedy as BoJack gallops his way from TV has-been to big-screen star with actual Oscar buzz. But does that bring the celebrated horse happiness? Neigh. Consensus is that the fourth episode, an underwater odyssey with echoes of Lost in Translation, is the season's high point.
Survivor's Remorse (Sunday, 10/9c, Starz): The title has never felt more appropriate as a third season of the sports/family dramedy opens with back-to-back episodes in the immediate aftermath of a tragic accident—even more sorrowful when you consider what happened when Mike Epps, who plays Uncle Julius, moved on to ABC's short-lived Uncle Buck. Cam (Jessie T. Usher), the basketball superstar whose fortune comes with a price, naturally blames himself for his family's woes, but the game, like life, goes on.
Inside Weekend TV: With the driving of the golden spike, AMC's Hell on Wheels ends its five-year ride (Saturday, 9/8c) with the Transcontinental Railroad now a reality, but where does that leave Cullen Bohannon (Anson Mount)? … The most sluggish season to date of Showtime's Ray Donovan (Sunday, 9/8c) finally wraps up—we hope—the subplot involving the backwater town of Primm, Nevada, as Ray (Liev Schreiber) and Mickey (Jon Voight) team up, with their usual friction, for a road trip to take possession of the $4 million from the casino heist that backfired on Mickey. … CBS's wacky guilty pleasure BrainDead has relocated to Sundays (10/9c) with an episode that features Emmy winner Margo Martindale (Justified, The Americans) in a guest role. She was such a bright spot in The Good Wife's final season, those producers have enlisted her to play a renowned entomologist, brought in to consult on the bug infestation that has turned Washington, D.C. upside down. Will she recognize the critters as outer-space invaders?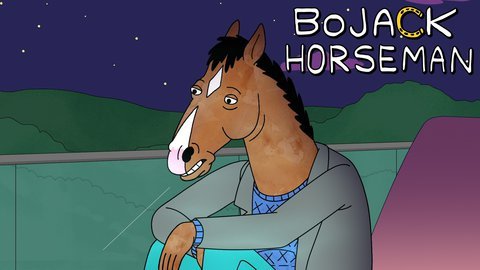 Powered by