'Gilmore Girls': Stacey Oristano on Joining the Netflix Revival
Most Gilmore Girl fans are merely excited to have the series return via four Netflix "movies" later this year. But for Gilmore superfan Stacey Oristano—who worked with Gilmore Girls creator Amy Sherman-Palladino on the critically acclaimed/short-lived series, Bunheads—she was able to go one step further: she guest stars in the upcoming revival.
RELATED: Gilmore Girls' Yanic Truesdale on Returning to Stars Hollow and His New YouTube Show
"When they first announced that it was happening, [Sherman-Palladino] emailed me and was like, 'Obviously you're going to be in it; I'm going to write you something,'" Oristano told TV Insider at the ATX Television Festival in June. "And I was like, 'That's the most amazing thing ever.' I never honestly believe anything until it really happens. And then the weird part is it was the first time someone had written something specifically for me. It was like, 'Oh, this is how you see me? Okay!'"
"She knows my comedy and my voice so well, so she wrote for that, which is also a crazy experience," she continued.
Even more surreal for Oristano? When it came time to actually prep for filming on the series. "Because I'm such a crazy, crazy Gilmore Girls fan, I went to that table read and saw Lauren Graham and Alexis Bledel right beside me, and I'm shaking," she recalled. "That's Lorelai and Rory right besides me! I was freaking out a little bit."
RELATED: Gilmore Girls' Netflix Revival Gets Art, Official Title
And though her role—and many of the details of the revival—are being kept secret, Oristano did offer a little tease of what's to come. "I'm not in Stars Hollow," she teased. "I don't know if I'm allowed to say that. We're outside. I cause trouble in other places. So I was there for the table read, and I got to see the set and stuff, but all of my stuff is outside [of town]."
Gilmore Girls Seasons 1-7 are now streaming worldwide. Gilmore Girls: A Year in the Life will debut later this year.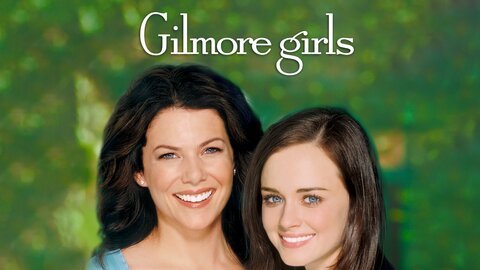 Powered by