'Mr. Robot', 'The People v. O.J. Simpson' and 'UnREAL' Lead TCA Award Nominations
Today, the Television Critics Association announced their nominees for the TCA Awards, to be given out during the TCA press tour in August. Mr. Robot and The People v. O.J. Simpson had the most nominations, with four each, including Program of the Year.
Lifetime's UnREAL also got its share of nominations, including Outstanding Achievement in Drama and Program of the Year. All The Way, the HBO movie adaptation of the play where Bryan Cranston plays Lyndon Johnson, was nominated twice, including a nod for Cranston. Also receiving multiple nominations: The Americans, Full Frontal with Samantha Bee, Better Call Saul, You're The Worst and Master of None.
The list of nominees, and the network tallies, are listed below. The TCA awards will be given out August 6 in Beverly Hills, in a ceremony hosted by Jane The Virgin's Jaime Camill.
INDIVIDUAL ACHIEVEMENT IN DRAMA
Bryan Cranston, "All The Way," HBO
Rami Malek, "Mr. Robot," USA
Bob Odenkirk, "Better Call Saul," AMC
Sarah Paulson, "The People v. O.J. Simpson: American Crime Story," FX
Keri Russell, "The Americans," FX
Courtney B. Vance, "The People v. O.J. Simpson: American Crime Story," FX
INDIVIDUAL ACHIEVEMENT IN COMEDY
Aziz Ansari, "Master of None," Netflix
Samantha Bee, "Full Frontal with Samantha Bee," TBS
Rachel Bloom, "Crazy Ex-Girlfriend," The CW
Aya Cash, "You're The Worst" FXX
Julia Louis-Dreyfus, "Veep," HBO
Constance Wu, "Fresh Off the Boat," ABC
OUTSTANDING ACHIEVEMENT IN NEWS AND INFORMATION
"CBS Sunday Morning," CBS
"Full Frontal with Samantha Bee," TBS
"Jackie Robinson," PBS
"Last Week Tonight with John Oliver," HBO – (2015 Winner in Category)
"Real Time With Bill Maher," HBO
"United Shades of America," CNN
OUTSTANDING ACHIEVEMENT IN REALITY PROGRAMMING
"I Am Cait," E!
"The Circus: Inside the Greatest Political Show on Earth," Showtime
"The Great British Baking Show," PBS
"Making a Murderer," Netflix
"MasterChef Junior," Fox
"Survivor Cambodia: Second Chance," CBS
OUTSTANDING ACHIEVEMENT IN YOUTH PROGRAMMING
"Daniel Tiger's Neighborhood," PBS
"Doc McStuffins," Disney Junior
"Nature Cat," PBS
"Odd Squad," PBS
"Sofia The First," Disney Junior
OUTSTANDING NEW PROGRAM
"Crazy Ex-Girlfriend," The CW
"Marvel's Jessica Jones," Netflix
"Master of None," Netflix
"Mr. Robot," USA
"Underground," WGN America
"UnREAL," Lifetime
OUTSTANDING ACHIEVEMENT IN MOVIES, MINISERIES AND SPECIALS
"All The Way," HBO
"Fargo," FX
"The Night Manager," AMC
"The People v. O.J. Simpson: American Crime Story," FX
"Roots," History
"Show Me A Hero," HBO
OUTSTANDING ACHIEVEMENT IN DRAMA
"The Americans," FX – (2015 Winner in Category)
"Better Call Saul," AMC
"Game of Thrones," HBO
"The Leftovers," HBO
"Mr. Robot," USA
"UnREAL," Lifetime
OUTSTANDING ACHIEVEMENT IN COMEDY
"black-ish," ABC
"Crazy Ex-Girlfriend," The CW
"Master of None," Netflix
"Silicon Valley," HBO
"Veep," HBO
"You're The Worst" FXX
HERITAGE AWARD
"The Larry Sanders Show," HBO
"The Mary Tyler Moore Show," CBS
"Seinfeld," NBC
"Star Trek," NBC
"Twin Peaks," ABC
PROGRAM OF THE YEAR
"The Americans," FX
"Fargo," FX
"Game of Thrones," HBO
"Making a Murderer," Netflix
"Mr. Robot," USA
"The People v. O.J. Simpson: American Crime Story," FX
"UnREAL," Lifetime
NETWORK TALLY (includes Heritage Award nominees)
HBO – 12
FX/FXX – 11
Netflix – 6
PBS/PBS KIDS – 5
USA – 4
ABC – 3
AMC – 3
CBS – 3
Lifetime – 3
The CW – 3
Disney Junior – 2
NBC – 2
TBS – 2
CNN – 1
E! – 1
Fox – 1
History – 1
Showtime – 1
WGN America – 1
PROGRAM TALLY- (denotes shows with more than one nomination)
"Mr. Robot," USA – 4
"The People v. O.J. Simpson: American Crime Story," FX – 4
"Crazy Ex-Girlfriend," The CW -3
"Master of None," Netflix -3
"The Americans," FX – 3
"UnREAL," Lifetime -3
"All The Way," HBO – 2
"Better Call Saul," AMC -2
"Fargo," FX -2
"Full Frontal with Samantha Bee," TBS – 2
"Game of Thrones," HBO – 2
"Making a Murderer," Netflix – 2
"You're The Worst," FXX -2
"Veep," – 2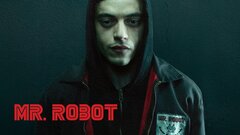 Powered by