What's Worth Watching: 'Person of Interest', 'Greenleaf', 'Animal Kingdom' and more for Tuesday, June 21
Person of Interest (10/9c, CBS): Though CBS's burn-off scheduling made this final season look like something of an afterthought, the series has been anything but. No more simulations, as the last chapter gives Team Machine one more opportunity to take down Samaritan for good. We'll miss Finch, Reese, Shaw and Fusco—and RIP Root and Carter—and Person of Interest's risk-taking mash-up of procedural and futuristic cyber-thriller. And as a longtime New Yorker, I can attest I now often feel like someone's watching on these busy streets—and I'd probably jump out of my skin if a pay phone (a relic of another time) started ringing.
Greenleaf (10/9c, OWN): Sin is the Greenleaf family business, as they preside over a deep-pocketed Memphis megachurch with thousands of devout followers. But, praise the gods of melodrama, sin also seems to be the family pastime, which becomes clear in the opening chapters of Greenleaf, a glossy guilty pleasure that aspires to be Empire with pews. (The series premiere will be followed Wednesday by back-to-back episodes starting at 9/8c). A death in the family heralds the return of prodigal daughter Grace, or "Gigi" (Merle Dandridge), to the fraught family fold, where dinner-table debates about Christianity reflect the influence of executive producer Oprah Winfrey. She occasionally appears, though at a distance, as estranged Aunt Mavis, cloistered in the Beale Street bar she owns, always with an opinion on the sordid doings at the church where Bishop James Greenleaf (Keith David) rules. But it's imperious matriarch Lady Mae (Lynn Whitfield) who sets the tone for Greenleaf with her arched eyebrows and withering comebacks: "Strength like yours, dear, is best expressed in stillness." Cookie Lyon, watch out.
Inside Tuesday TV: In the aftermath of last week's messy caper on TNT's Animal Kingdom (9/8c), a wounded Craig (Ben Robson) heads south of the border with Baz (Scott Speedman), while a restless and cash-poor Pope (Shawn Hatosy) plots another job, enlisting newbie J (Finn Cole), without cluing in Smurf (Ellen Barkin). Which is a bad idea however you look at it. … Andrew Zimmern is back for a 10th season of Travel Channel's Bizarre Foods (9/8c), traveling the world to sample exotic cuisine. First stop: Madrid, where off-the-beaten-path delicacies include snail soup, whole baby pig head, rabbit paella and beef fat bonbon. (Sign me up for that last one.)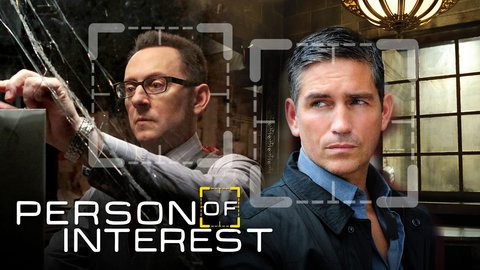 Powered by