What's Worth Watching: The 'Nashville' Finale, 'Wayward Pines' Returns and More for Wednesday, May 25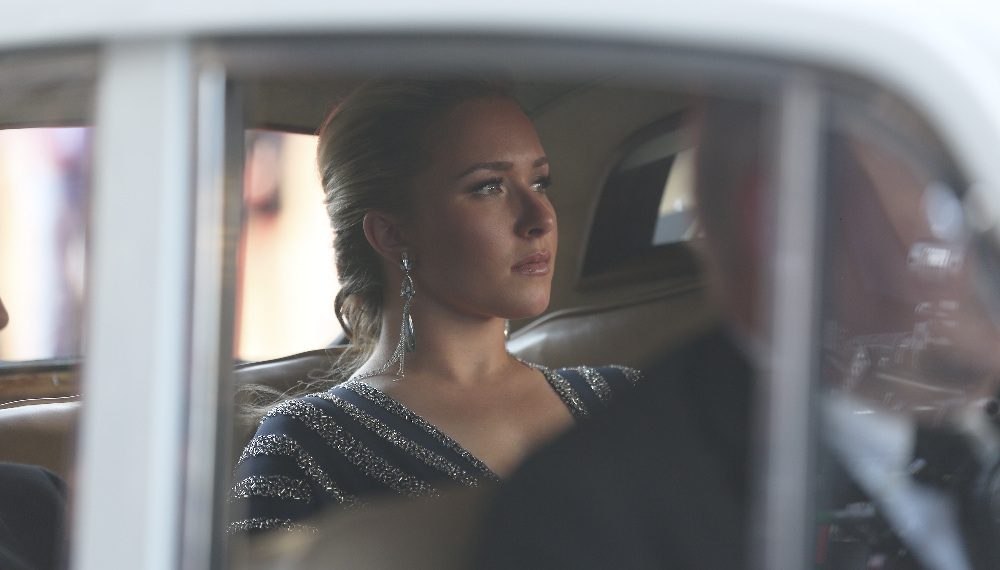 Nashville (10/9c, ABC): Will there be any harmonious notes played during what is now the series (not season) finale of the musical soap? Let's hope this guilty pleasure, which recently began to feel more like a chore, can get its act together in this final hour, which would mean reconciling Rayna (Connie Britton) with her rebellious daughter Maddie (Lennon Stella), allowing Scarlett (Clare Bowen) and Gunnar (Sam Palladio) to stop pouting and realize "The Exes" are meant for each other, and giving Will (Chris Carmack) the courage to lead the charge for gay tolerance in Music City. Is that too much to ask?
Wayward Pines (9/8c, Fox): As the regular TV season officially ends, the summer season is already getting underway, with the return of last year's surprise sleeper sci-fi hit, built around one of the most absurd high concepts ever. This time around, it's Jason Patric (as Dr. Theo Yedlin) who wakes from suspended animation and must learn the convoluted ropes of survival in Wayward Pines—not merely taking on the mutant Abbies from the outside, but also the oppressive rule of the "First Generation" from the inside.
The Americans (10/9c, FX): This exceptional drama has been especially strong lately in revealing the emotional toll of the spy trade—not just on the innocent and appalled Paige (Holly Taylor), but on her conflicted parents: Philip (Matthew Rhys) and now the hard-liner Elizabeth (Keri Russell), forced to carry out a mission that will likely shatter the world of her new "friend" (read: mark) Young-Hee (Ruthie Ann Miles). If that weren't enough, she's also hosting dinner to make peace with Pastor Tim and Alice—an event made even more awkward when their lonely neighbor, FBI Agent Stan Beeman (Noah Emmerich), shows up at the door.
Inside Wednesday TV: On the last official night of the network TV season, finales include The CW's Arrow (8/7c), with a last-ditch effort to take down Damian Dahrk (Neal McDonough), while God (Rob Benedict) shakes things up for the Brothers Winchester on Supernatural (9/8c, The CW). … The SVU unit is under siege in the wake of their investigation of a corrections officer (Brad Garrett) in the conclusion of the two-part finale of NBC's Law & Order: Special Victims Unit (9/8c). … In the world of streaming, Hulu's The Path ends its first season with Eddie (Aaron Paul) facing exile and discovering shocking secrets when he travels to Peru. … To whet the appetite for next month's theatrical release of the animated sequel Finding Dory, ABC is screening Disney's 2003 Oscar-winning Finding Nemo (8/7c).