'Outcast': Demons Take Over a Small Town in Robert Kirkman's Latest Series
Stumble aside, zombies. Demonic forces are taking center stage in Outcast, Cinemax's new creep show based on The Walking Dead creator Robert Kirkman's latest comic book series. "He wanted to do something as far away from The Walking Dead as he could," Kirkman's fellow exec producer Chris Black says of this under-your-skin series exploring a malevolent threat preying on a small burb. "The horror and menace lie behind drawn curtains. It's what lurks behind closed doors."
RELATED: Outcast Brings the Devil to SXSW
The drama centers on a young man named Kyle Barnes (Almost Famous's Patrick Fugit) who seems to attract supernatural trouble. When we meet him, he's living as a traumatized recluse in his hometown of Rome, West Virginia, following an otherworldly event that cost him his wife and daughter.
"It's almost like he's a magnet for evil and he doesn't know why," Black explains. "It's haunted him since he was a child. His mother was possessed and he had the ability to save her but didn't know how. Since then, [this threatening entity] has pursued him through his adulthood." Now, whatever this force is, it's going after more of the people around him, which leads Kyle to team up with Reverend Anderson (Philip Glenister)—a clergyman with his own dark history of possession—to exorcise his demons once and for all. Literally and figuratively.
RELATED: New York Comic Con's Best TV Panels
"This is Kyle's journey," says Black, who notes that the main goal was to create not so much an "exorcism show" but a character drama with horrific elements. And as Kyle attempts to figure out what the devil is going on and how he can stop it, don't expect a demon-of-the-week or jump-scares galore.
"This show is not about things popping out at you," Black cautions. "It's hopefully about keeping the audience on the edge of their seats about what is yet to come."
Outcast, Series Premiere, Friday, June 3, 10/9c, Cinemax.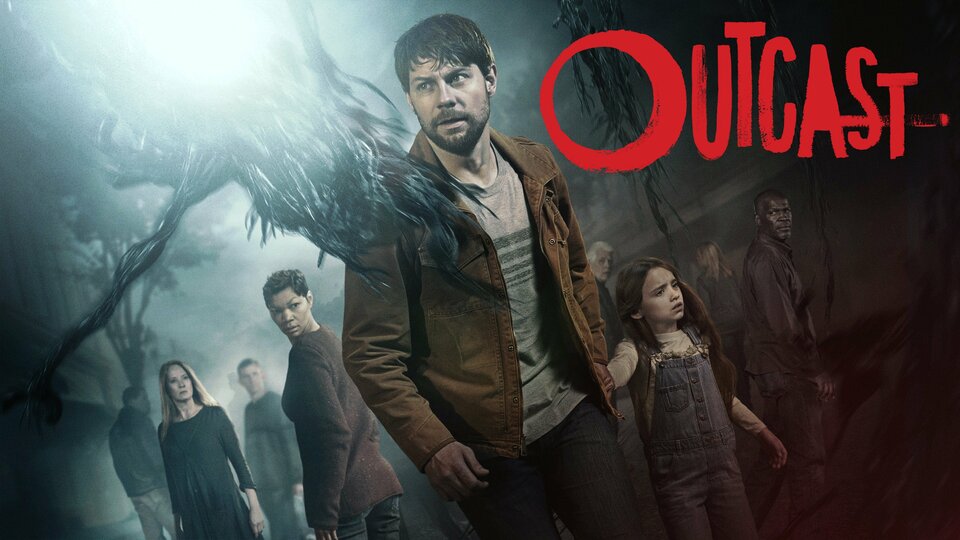 Outcast
where to stream
Powered by