Watch My Show: 'Lady Dynamite's Maria Bamford Calls Her Show 'A Miracle'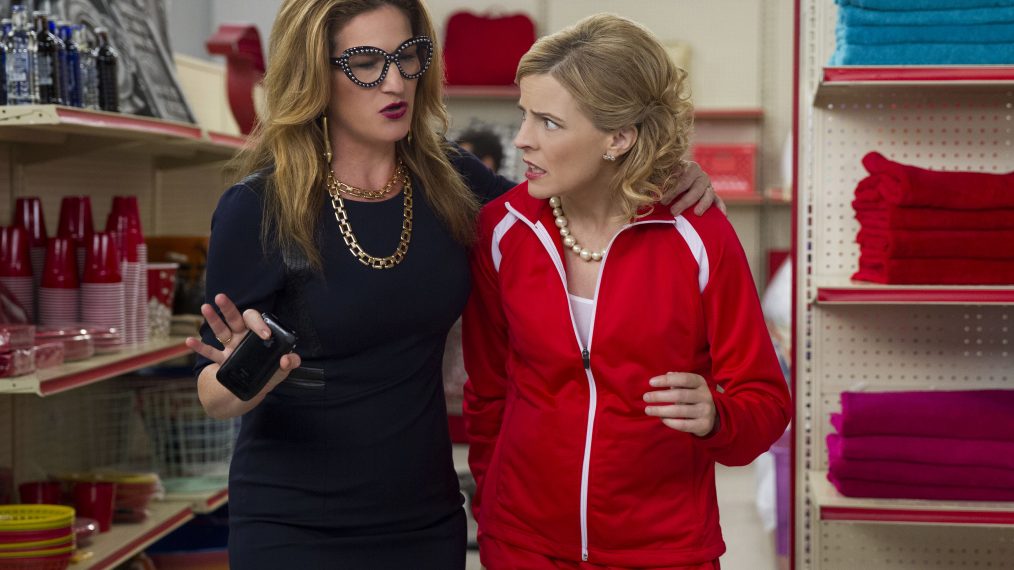 You might recognize stand-up comic Maria Bamford as dippy Principal Thomas on Fresh Off the Boat or know her dulcet tones from cartoons like BoJack Horseman and Kung Fu Panda: Legends of Awesomeness. In her new Netflix comedy, Lady Dynamite, she plays a slightly surreal version of herself, readjusting to Hollywood after a stint in a Duluth mental institution (the actress is bipolar in real life).
I have time to watch just one more show. Tell me why it should be yours.
BABY ANIMALS! MENTAL ILLNESS! LOVE! And, this show is a miracle. I'm a 45-year old, low energy, relatively unknown comedian who's been given her own show. A late in life boon.
Who should be watching?
I hope it would do well with the older pug demographic, but as far as human beings, let's keep it open. If you've ever had a breakdown of mind or circumstances, you might really relate to this show.
RELATED: Gilmore Girls' Netflix Revival Gets Art, Official Title
What happens if we don't watch your show?
If you don't like the show it can be extremely useful as a TRAMPOLINE that rage-ricochets you to create your own TV show, web series, puppet opera, or shadow dance.
What's the best thing anyone has said or written about your show?
My Mom wrote a list of things that she is proud of me for (and I wish it was grammar, but I think this sentence is starting out poorly) and one thing she is proud of me for is that she says that I am open and supportive of people and I hope people get that from the show. If no one else, Maria Bamford supports you in your journey.
What's the worst thing?
Someone I've blocked said, "#killyourself." Which, just in terms of hackneyed premii, I've already thought of many times before. I don't want to do old material. Ha ha ho ho.
What's an alternate title for your show?
BABY ANIMALS WITH MENTAL ILLNESS!
RELATED: Wet Hot American Summer: Ten Years Later Coming to Netflix (VIDEO)
Give us an equation for your show.
The equation is I Love Lucy minus Argo plus Bejeweled.
What credit of yours would you prefer we forget?
I am proud of every half-assed attempt I have made to entertain and participate in the free market economy! (Shout out to Apple One Glendale! Ask for Elaine.)
What other series would you most like to be a part of?
I love Baskets, Happy Valley and Say Yes to the Dress: Atlanta.
Finish this sentence: "If you like _______, you'll love our show.
If you like watching a barn raising, you'll love our show
With what show would you like to do a cross-over episode?
I'd like to have a party jokes joke-off with Tig Notaro's new show (still in production). Tig is the King of party jokes and I'd like to learn from the best. She has entered a room with her face covered in frosting while saying, "I'm off sugar. How's the cake?"
How will your show change the face of TV as we know it?
Product and package have been meticulously aged for 45 years by a diet of Dairy Queen Peanut Buster Parfaits and Caesar salads, while walking around Southern California without a hat.
Lady Dynamite, All Season 1 episodes streaming now, Netflix.