'Law & Order: SVU' Closes Season 17 With a Serious Funny Guy and No End In Sight
The cast of Law & Order: SVU is filming the penultimate episode of their 17th season on a brisk spring day on the production's squad-room set in Manhattan's Chelsea neighborhood and, true to form, there's some disorder within their midst.
The detectives of NYPD's sex-crimes unit are gathered along with ADA Rafael Barba (Raúl Esparza) to coordinate a strategy to bring down Gary Munson (guest star Brad Garrett), a corrupt corrections officer with choice connections who sexually abuses his charges both in and out of jail.
RELATED: Retired Detective John Munch Returns to Law & Order: SVU (PHOTO)
Everyone involved is so focused on the scene that no one notices when Ice T's Fin mistakenly says "rape" instead of the scripted "route." When he mock-whispers to Peter Scanavino's Detective Sonny Carisi, "I just said 'rape,'" the group erupts in laughter. For the next few takes afterward, they can't get through more than a couple of lines without a flub. Mariska Hargitay—the show's tireless heroine, Lt. Olivia Benson—then springs into action: "Come on, guys, let's get this done right. We can do this!"
It's not, of course, that the actors think rape is funny. They are each dedicated to using this show as a vehicle to shine the light on crimes of a sexual nature. "We laugh a lot here," says Esparza, "to hold the subject matter at a certain distance or we can't do our job."
This is the first L&O appearance for Garrett, and by far the most villainous character the Everybody Loves Raymond vet has played. "There's not much humor here, but it's fun to reinvent yourself a little bit. Living in his skin has been interesting. You have to go to a deep, dark place and then amp it up," Garrett says in a dressing room just big enough to accommodate his 6-foot-8 frame.
In one scene, Andy Karl's Sergeant Dodds has the dubious pleasure of pushing around Garrett's vile perp. "He's an unmovable statue," Ice T says. "He only lets us move him."
Executive producer Julie Martin says actors are often hesitant to guest star on the hit drama. "They don't want to come on to play a pedophile or a rapist. But in Brad's first conversation with [departing executive producer] Warren Leight, he said he was willing to go very dark." Indeed. "Brad is fun and light, so all of us were speechless at the read-through," Hargitay says. "His performance was dark, scary and creepy."
The week's case is "about the abuse of power," Ice T says. "Munson has power over these females in jail, and when they get out, they believe he can reach them anywhere." Barba and the unit know that Munson is a bad apple, but his fellow COs, who run a fiefdom in the city's jails, have powerful allies. They protect their own, and the victims won't testify.
RELATED: Brad Garrett to Star as Law & Order: SVU Baddie
Funny and relaxed despite having hurt his back on set, Garrett says he finds the vibe friendly. "Mariska is adored and treats everyone wonderfully," says the actor, recently seen on FX's Fargo. Her castmates unreservedly agree. "Mariska always strives to be in a good mood," Scanavino says. "I've done a scene with her at 4am and she's willing to work until we get it right. It sets the tone, because if she's not being a prima donna, then nobody will."
Ice T does his bit to lighten the mood as well. "Ice doesn't speak much," Esparza says, "but when he does, he either makes you laugh or offers nuggets of philosophy that you want to immediately write down."
Ice T admits SVU has changed his view of people: "I never knew how many weirdos were out there." But the thanks he gets from women he meets makes it worthwhile. He's pleased that SVU will dig into Fin's backstory next season and has a goal in mind: "I want to do 21 years to beat Gunsmoke's record as longest-running primetime [dramatic] TV show!"
With a consistently loyal audience, SVU could run as long as Hargitay wants. "There are days when I think, 'Yes, definitely,' and others when living in so much darkness gets to my soul," the actress says. Her passion for the show and her charity, Joyful Heart Foundation—which helps survivors of sexual assault and child abuse—keeps her on board. As do new threads on SVU, including her surprising romance with her former Internal Affairs foe Ed Tucker (Robert John Burke). "There's great chemistry," says Hargitay, "and I find his strength and gravitas akin to that of the irreplaceable Chris Meloni," who played Benson's partner Elliot Stabler for 12 seasons.
But since this is SVU, the brightness turns to the dark side, and the finale promises "something bad. It was such a page-turner, so emotional that I cried when I read it," Hargitay says. "Someone near Olivia will be in jeopardy and that will cause intense self-doubt." Not only is it "an incredible and painful cliffhanger," the Emmy winner vows, but "it will truly inform the entire next year. Expect a huge shift."
Law & Order: Special Victims Unit, Season Finale Wednesday, May 25, 10/9c, NBC.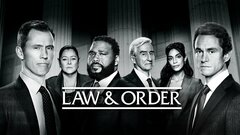 Powered by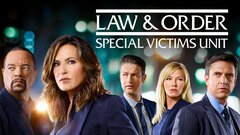 Powered by