'Person of Interest': A Bloody Shaw Makes a Chilling Phone Call (VIDEO)
Shaw (Sarah Shahi) is back in Monday's episode of Person of Interest…but is she OK?
When she reunites with Team Machine, "[they're] trying to sort out where Shaw's head is at," Person of Interest executive producer Greg Plageman previously shared. "Whether or not she's been brainwashed or reprogrammed in some way. And where her allegiance now lies."
And in this exclusive clip from "6,741," a bloody, calm Shaw walks into a store, and makes one heck of a threat.
Person of Interest, Mondays and Tuesdays, 10/9c, CBS.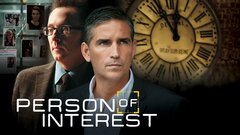 Powered by