Shaw and Root Reunite on 'Person of Interest' (PHOTO)
As Person of Interest starts its final season (on Tuesday, May 3; the series will air new episodes on Mondays and Tuesdays starting the following week), Team Machine is on the run, trying to protect the compressed Machine from Samaritan operatives. As they regroup, the loss of Shaw (Sarah Shahi)—who sacrificed herself to allow her teammates to escape an apparent no-win fight with Samaritan in Season 4—continues to haunt her friends.
But they won't have to wait too long to see her again: Shaw reemerges in the Monday, May 16 hour, and "it's a real mind-bender," executive producer Greg Plageman teases. "This character we've missed so terribly finally returns, but is she still the same Shaw? Shaw's been through quite the ringer."
RELATED: What to Binge Watch: Person of Interest
When Shaw reunites with those closest to her, "Root is caught somewhere between elation and trepidation; Shaw is damaged goods," Plageman says of star-crossed duo, who shared their first kiss before Shaw was captured. "The rest of Team Machine definitely has more trust issues when it comes to Shaw 2.0 than Root: in Root's eyes, it's still Shaw. But is she really?"
After spending months with the enemy, placing their trust in Shaw is a bit of a risk. "[They're] trying to sort out where Shaw's head is at," Plageman says. "Whether or not she's been brainwashed or reprogrammed in some way. And where her allegiance now lies."
"Shaw was always damaged in her own endearing sociopathic way, but she was our sociopath," Plageman continues. "Now it's not so clear." Uh-oh…
Person of Interest, Season Premiere, Tuesday, May 3, 10/9c, CBS.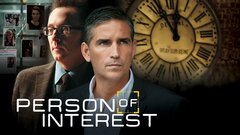 Powered by