'Wayward Pines' Is Creepier Than Ever in An Unexpected Season 2
There were no plans for a repeat visit. Fox billed Wayward Pines—its 2015 supernatural series about a small Idaho town with a slew of disturbing secrets—as a 10-episode, close-ended summer event. But then the show received critical acclaim and a solid weekly audience, and the network found itself—pardon the expression—pining for more Wayward.
"We were just thrilled with the response," says executive producer Blake Crouch, who penned the Wayward Pines book trilogy, on which Season 1 was based. Crouch met with fellow executive producer and Oscar nominee M. Night Shyamalan (The Sixth Sense) at the director's Philadelphia-area home last summer to brainstorm new stories to tell in the mysterious Wayward world. "I think we both came out of that first day thinking maybe we wouldn't do this because we had to have a very compelling reason to go forward," Crouch says. "But something happened during the second day, and we got fired up by this big idea that made us want to go back."
Last season, viewers were introduced to the creepy town through the eyes of U.S. Secret Service Agent Ethan Burke (Matt Dillon), who woke up there following a car accident while he was searching for his missing partner, Kate Hewson (Carla Gugino). As Burke peeled back the layers to all of the town's eccentricities, he learned the year was actually 4028 and that Pines was created by Dr. David Pilcher (Toby Jones) as a sanctuary for the last 1,000 remaining members of the human race, frozen in hibernation chambers 2,000 years prior. (Yes, you read that correctly.)
The town was surrounded by an electrified fence in order to keep out the bloodthirsty "abbies"—humanoid aberrations that were the result of centuries of genetic evolution. "The first season starred [the town], and you could get away with obscurity and opaqueness," says Jason Patric, who joins the cast in Season 2 as Wayward Pines' newest resident, Dr. Theo Yedlin. "Now the jig is up, and viewers are really going to attach themselves to the characters as opposed to just the mystery."
Patric (The Lost Boys, Rush) was unfamiliar with the series before he signed on for the role, but he was up for the challenge of playing an arrogant surgeon from Boston who gets "woken up" in Wayward Pines for a specific and critical reason. "You have a guy who is being thrust into a world that makes him doubt both his past and his present," Patric says. "He is valuable to Pines because of his skills, but then he faces the hard question of 'Do I want to be a leader here?'"
Maybe not. Theo arrives three years after the events of Season 1, during a particularly tumultuous time. A new regime known as the First Generation—led by Sheriff Jason Higgins (Tom Stevens)—is ruling the citizens by dictatorial mandates and scare tactics. With civil unrest brewing, Theo is forced to choose sides and ultimately finds an ally in longtime resident and historian CJ Mitchum (Oscar nominee Djimon Hounsou), another new face for Season 2. "I refer to CJ as the Yoda character in the show," Shyamalan says with a laugh. "He's a really powerful character and is at the center of how Pilcher's whole experiment came to be."
Although Pilcher was killed at the end of last season by his unhinged sister (Melissa Leo), Jones joins a number of actors from the original 10 episodes who will return in Season 2. Leo, Gugino, Hope Davis and Empire star Terrence Howard will all appear, mostly in flashbacks. "Luckily for us, we always have multiple time frames," Shyamalan explains. "It allows us to tell stories with both our old and our new cast."
Season 2 will also reveal more about the abbies, who were initially depicted as mindless brutal beasts hell-bent on death and destruction but might actually be a highly organized and intelligent force. "Theo has a scientific mind, and he sees that there's a structure to the things they're doing," Patric says. "There seems to be something more at stake than has been presented to the people of Wayward Pines."
As Theo, his wife (Nimrat Kaur) and the rest of the townspeople fight to defend themselves against the abbies and the First Generation, Shyamalan and Crouch are fighting for the future of Wayward Pines itself. During their summit in Philadelphia, the two producers decided they needed three seasons to complete their vision, but they are still waiting for the official word from the network for another go-round.
"We can see the end of this whole story, and it's very powerful," Shyamalan promises. "We don't want to have any audience members feeling like we're just making it up as we go along. We're on a ship that's aiming toward a destination."
Wayward Pines, Season Premiere, Wednesday, May 25, 9/8c, Fox.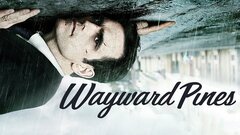 Powered by