ABC Renews 'Last Man Standing', Orders Comedy 'Speechless'
ABC has renewed Last Man Standing.
The Tim Allen comedy will return for a sixth season. The series also stars Nancy Travis, Molly Ephraim, Kaitlyn Dever, Amanda Fuller, Jordan Masterson, Christophe Sanders, Flynn Morrison, Jonathan Adams and Hector Elizondo.
Additionally, the network has picked up Speechless for the 2016-2017 season. The series, led by Minnie Driver, was created by Go On/Friends writer Scott Silveri.
Here's what ABC had to say about the new series.
"Maya DiMeo (Minnie Driver, "About A Boy," "The Riches," "Good Will Hunting") is a mom on a mission who will do anything for her husband Jimmy, her kids Ray, Dylan, and JJ, her eldest son with special needs. As Maya fights injustices both real and imagined, the family works to make a new home for themselves, and searches for just the right person to give JJ his "voice."
"Speechless" stars Minnie Driver as Maya DiMeo, John Ross Bowie ("The Big Bang Theory") as Jimmy DiMeo, Mason Cook as Ray DiMeo, Micah Fowler as JJ DiMeo, Kyla Kennedy as Dylan DiMeo and Cedric Yarbrough as Kenneth.
Scott Silveri ("Friends") writes and is executive producer of the show, along with "Fresh Off the Boat's" Jake Kasdan and Melvin Mar. The series is from Twentieth Century Fox Television and ABC Studios."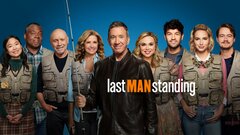 Powered by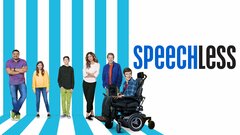 Powered by