'The Bold and the Beautiful's Reign Edwards Previews 'The Coolest Twist Ever' With Nicole's Pregnancy
Spoiler Alert! The wildest pregnancy in daytime drama is about to get even wilder. On May 17, The Bold and the Beautiful's young Nicole Avant (Reign Edwards) will give birth to a baby after being artificially inseminated with the sperm of her brother-in-law, Rick (Jacob Young), who is married to her transgender sister, Maya (Karla Mosley). But no good deed goes unpunished. The Emmy-nominated Edwards gave us the lowdown on the anguish—and scandal—to come.
In giving Maya the baby she so desperately wanted, Nicole lost Zende [Rome Flynn], the love of her life, who then went and slept with her sister Sasha [Felicia Cooper]. So what is that cad doing in the delivery room?
Zende is with Nicole when she starts having contractions and he doesn't want to miss the experience, so he puts on scrubs and a mask and sneaks into the delivery room. Nobody knows he's there. He's so overwhelmed with the birth and how awesome Nicole is that he admits he made a terrible mistake. He wants to be with her and she wants to be with him. So they get back together…and then comes news that Sasha is pregnant. Oh, Lord!
This is the soapiest!
I know, right? When I found out about it, the B&B fan in me was going, "Oh my God! Nooo!" But the actress in me knew this was the coolest twist ever. Nicole is just devastated. She now fully understands what it means to bring a baby into the world—the incredible joy and beauty of that—and she's all set to have a happy life with Zende and now Sasha is going to have his first baby, which means she's always going to be in the picture. That's a lot to swallow. Maya and Rick are going to be wrapped up with their baby, and Sasha and Zende will be wrapped up with their baby. And then there's Nicole. Alone.
Plus, she only just found out Sasha is her sister after being best friends with her for years. She seems to have quickly forgiven her, but how is she really dealing with that betrayal?
Nicole's problem is with their father, Julius [Obba Babatundé]. He had an affair and made Sasha lie about being his daughter ever since she was a little girl. He rejected both Maya and Sasha, so it's like Nicole, who grew up being very lonely, lost two sisters in life. Then there's the unbelievable, horrible pain this betrayal causes Nicole's mom [Vivienne, played by Anna Maria Horsford]. And now the Avant family is falling apart. It couldn't be more heartbreaking.
Doesn't Nicole see that Zende is a cut-and-run kinda guy? How does she know he won't take off again and get back with Sasha the next time he's unhappy about something?
Nicole understands why he did what he did. She thinks he's stupid for it, but she gets how and why it happened. He's a young man and he has his needs.
He has needs? This is sounding worse by the minute.
Nicole realizes that when she agreed to this pregnancy she really didn't think about Zende and his feelings. He was upfront and said he wasn't comfortable with her having a baby. But she put her sister before him, and now she can understand where he was coming from. They're both young. They're still growing. And they both could have made better decisions. No, he should not have slept with her best friend, but Nicole never stopped loving Zende and she knows he never stopped loving her. And that makes all this easier. It's the tug and pull of love.
Is Nicole going to be okay giving up her baby?
She's always going to feel connected to that child. It's a real bond. It's also her first child, so that's huge, too. It's not like she has children of her own or is a professional surrogate who's been through this before. We'll see where that bond goes…
This being B&B, it's only a matter of time before Nicole falls in love with Rick.
You never know with our executive producer Brad Bell.
Yes we do. That twist would be totally Brad Bell.
It's true. Rick and Nicole could get together. Or Nicole could fall in love with Thomas [Pierson Fode] since they both have something in common—a baby that's technically their own but now belongs to someone else. And, of course, Sasha's mother could come to town and she and Nicole would have to stop their mothers from getting into a major fight. [Laughs] I'm always thinking.
RELATED: How Bradley Bell Has Made B&B a Must-Watch Soap
How did you prepare to play a realistic delivery when you've never given birth?
YouTube! I went on there and watched lots of footage of the real thing. I also follow this great Australian couple, Jamie and Nikki, who are big YouTube stars and they got pregnant right around the same time Nicole did, and Nikki does this running commentary on how pregnancy feels, with step-by-step, week-by-week updates. That really helped my performance. By the time I shot the birthing scenes, I felt like I'd really delivered a baby. I was exhausted and lightheaded. I couldn't breathe. And I was really relieved to finally stop wearing that baby padding. It feels like I've been in that pregnancy belly forever.
Uh, you do know real pregnant women don't want to hear this, right?
I know! Trust me, I have a deep, deep newfound respect for pregnant women. I mean, I always had it before but now I really do. I'm sure that when I have a baby in real life—hopefully not for at least 10 more years—it will be nothing even remotely comparable to the way I did it on TV. I don't even want to think about how it would feel!
There's a cast of thousands in Nicole's delivery room.
It's hilarious! There's Maya, Rick, Vivienne, two doctors and Zende. It's like a party. I don't know that I could have that many people in the room at such a personal moment, especially my brother-in-law. I just don't know about that.
Julius is noticeably absent.
Can you imagine? Nicole would be, like, "No, he cannot be here! I couldn't take it!" [Laughs] And Julius would probably find a way to make it all about him. He does end up arriving after the fact, with his tail between his legs. He's like, "Hey, everybody!" As you can imagine, he's not too popular at the moment.
When is he going to get a job? He and Vivienne have been living in that motel room for half a year now. How are they affording it? I thought by now the Forresters would have offered him some kind of position, but instead he's playing put-put golf on the motel rug.
The Forresters probably don't want Julius working there. He'd ruin the business in a week! Besides, what job could he do?
Well, certainly not something in Human Resources! Hey, I hear you've recorded a song—"These Are the Moments"—that will play during the birth. [Edwards co-wrote it with Brad Bell, Casey Kasprzyk and Anthony Ferrari]. What's up with that?
I play piano and guitar and love to sing and Brad has been interested in all that since we met at my audition. In fact, I sang for him during both my callbacks. At the first one I did Tori Kelly's "Stained" and at the second I sang Rihanna's "Diamonds." All the actors in the Avant family sing. [Laughs] Hey, maybe they should form a group!
They could be like the von Trapps. Perhaps Julius could earn a living that way.
Obba's a fantastic dancer, too. I love him and Anna so much. Oh, my God! They are such great actors and I learn so much from them in terms of what it means to be a professional. And they're so willing to teach us and help us grow. We can call them up anytime for help or an opinion. I don't know where I'd be without them.
Well, you're pretty damn gifted yourself. You are surprisingly subtle and nuanced and confident for an actress your age. How can someone this young be this good?
Oh, wow. Thank you so much.
That was actually a question. How is this possible?
Well, first off, I gotta give glory to God. That's what it's all about. He gave me the gift of determination. I study really hard with my acting coach and my mom has also put a lot of that hard work ethic into me. She'll always sing that song from Sister Act, where the lyrics go, "If you want to be somebody, and you want to go somewhere, you better wake up and pay attention." That's become the family motto for me and my sisters. There are so many talented people out there, so many people deserving of an opportunity, that you can't take anything you've been given for granted. [Laughs] So I wake up and pay attention!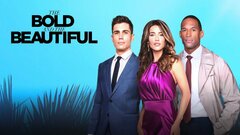 Powered by