What's Worth Watching: 'Person of Interest', 'Janis: Little Girl Blues', 'The Night Manager' and more for Tuesday, May 3
Person of Interest (10/9c, CBS): Well, we waited long enough, but now the final season of this exhilarating cult cyber-thriller is actually back on the air—with episodes airing on Mondays and Tuesdays in weeks to come—and our heroes are greater underdogs than ever, with the evil Samaritan having won (for now) the war of the Artificial Intelligences, and "The Machine" decompressed into a suitcase that all of the enemy combatants want. "I feel like I left the Parallax Corporation [as in The Parallax View] and entered The Twilight Zone," gripes Detective Fusco (Kevin Chapman), and we know how he feels. But the focus of the premiere is really on Finch (Michael Emerson) and his efforts to save his beloved "Machine" in an episode that could be thought of as "A Boy and His Code." There's no other show quite like this, and it's great to have it back.
Janis: Little Girl Blue (8/7c, PBS; check local listings at pbs.org): Janis Joplin's voice, an enduring emblem of 1960s rock 'n' roll excess, was an unbridled howl of passion that conveyed great pain within its drug- and alcohol-infused euphoria. As Amy Berg's poignant and deeply personal American Masters documentary reveals, this Little Girl Blue was often a lost and lonely wild child, gone too soon of a heroin overdose at 27. Her rebel self is explored through readings from letters to her Texas family (narrated by indie rocker Chan Marshall) and illuminating snapshots from her scrapbooks. Concert and interview footage makes you wonder what she might have accomplished had she been able to master life as well as she did music.
The Night Manager (10/9c, AMC): At the midpoint of this riveting thriller, the spy games intensify, becoming scarier and somehow sexier as Pine (Tom Hiddleston) infiltrates the personal life and deadly business of a still wary Roper (Hugh Laurie), who warns his new protégé: "If you step out of line, I'll make you howl for your mother." And you believe him.
Inside Tuesday TV: First lady Michelle Obama appears in a cameo on CBS's NCIS, welcoming Gibbs (Mark Harmon) and a Marine wife to the White House as part of the "Joining Forces" organization supporting military families. … Women's basketball star Chamique Holdsclaw discusses her struggle with clinical depression in the Logo documentary Mind/Game: The Unquiet Journey of Chamique Holdsclaw (9/8c). … PBS's Frontline (10/9c) goes inside two harrowing war zones in a pair of short documentaries, Benghazi in Crisis and Yemen Under Siege.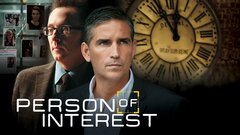 Powered by