Bloated Episodes Have Become an Annoying TV Problem
Blame streaming TV and basic cable for the rise of "super-sized" TV episodes that refuse to obey time constraints. Comedies that would normally run 20 to 30 minutes can now be 40 minutes, or even longer. It's not unusual for a basic cable drama episode to surpass one hour. "At best, extended episodes can make room for complexity," says James Poniewozik. "But focus and showmanship still matter. In a peak-TV era, being able to hook an audience is more important, not less."
How Tuesday's Live with Kelly and Michael episode unfolds will have ramifications for Ripa, Michael Strahan, Good Morning America, ABC and Live itself. PLUS: Ripa pal Andy Cohen says Strahan is making a big mistake.
Her manager, Anthony Anzaldo, says he recently spoke with the A&E series about doing an episode focusing on the WWE legend.
The big reveal from the Season 6 premiere showed the paradox of female beauty. PLUS: Season 6 already feels "more woman-friendly," watch a PSA featuring female GoT stars, and Gwendoline Christie on her rousing return.
Rudy Chung, one of the show's music supervisors explains the hardcore rap soundtrack, saying: "the characters seem vanilla, but as you get to know them, there's some street cred, though not literally—what these guys are trying to accomplish is pretty gangster."
Check out the former American Idol judge tied up and wearing a mask.
Jeremy Clarkson, Richard Hammond and James May's new digital home is called DriveTribe.
Shonda Rhimes' Romeo & Juliet sequel has cast Scream Queens alum Lucien Laviscount as its Romeo opposite Clara Rugaard's Juliet.
Watching Ellie, created by Louis-Dreyfus' husband Brad Hall, debuted in 2002 and lasted less than two seasons. Watch an entire episode.
The half-hour comedy had been scheduled to premiere on June 12.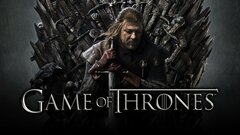 Powered by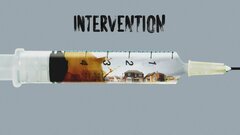 Powered by