Jennifer Hudson and Harvey Fierstein to Headline NBC's 'Hairspray Live!'
Besides writing the teleplay, Fierstein will return to his stage role as Edna Turnblad. Hudson will play record store owner Motormouth Maybelle.
The Underground Railroad drama will be back for a second season.
Two actresses were used to pull off something "that looks beyond our known reality," says Jeremy Podeswa. PLUS: Despite a free HBO preview, the season premiere was heavily pirated.
Said his good friend Judd Apatow: "It's odd that Prince just died because Garry and Prince were very similar. Garry was the prince of comedy. He was mysterious, complicated, sexually ambiguous, and an amazing performer who may or may not have been high the entire time."
Everybody from Pearl Jam's Eddie Vedder to Trent Reznor Michael Cera, Tim Roth and Amanda Seyfried are involved. Read the full list of names.
The horror director and actor says of hosting the five-night after-show: "Last year's experience was truly life changing, and I've become a huge advocate for these beautiful, intelligent creatures."
He'll return as DJ's love interest.
Big Brother's Will Kirby, Survivor's Rob Mariano and Amazing Racers Tyler Oakley and Korey Kuhl will be among the CBS reality competitors.
Pearl Mackie's first pre-filmed scene was unveiled two days after Prince's death, but it was filmed a week earlier.
Watch Jim Rash and Joel McHale battle it out on this week's episode.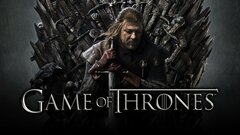 Powered by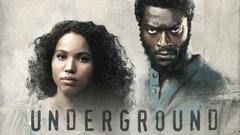 Powered by