Roush Review: Satire With a Sting in New Seasons of 'Veep' and 'Silicon Valley'
Back when Mel Brooks sang "It's Good to Be the King" (spoofing France's doomed King Louis XVI), he obviously knew better. Consider the plights of Veep's accidental President Selina Meyer and Silicon Valley's embattled tech visionary Richard Hendricks in new seasons of HBO's best comedies. Uneasy lie these heads of state and cutting-edge data compression, but their misery is the stuff of great satirical mirth.
Conjuring a nightmare scenario that almost makes this year's political campaign circus seem normal, Veep finds the pathologically narcissistic pres (Emmy darling Julia Louis-Dreyfus) "trapped like a Saudi housekeeper"—one of the show's few printable quips—in a reelection stalemate, with an Electoral College tie possibly forcing a recount. The pressure brings out the delirious worst in characters who have never shied from revealing their basest natures.
More Roush Reviews: See What Matt Thinks About Other Shows
Unfortunately, with series creator Armando Iannucci no longer running the show, it also brings out the clumsiest in the show's writers, straining to one-up their own breathtakingly cynical vulgarity with jokes that might have benefited from a rewrite. Nearly everyone is saddled with forced and often unfunny punch lines—an example: "You're about as toxic as a urinal cake in Chernobyl"—that can render the speakers indistinguishable from each other, and tiresome to boot.
While Veep may have been on firmer ground when Selina was being abused by power rather than abusing it, Louis-Dreyfus still glows with brazen contempt for political or even polite convention and is almost endearing when Selena invariably stumbles: "Is that what I think happened?" she wonders during one of many crisis moments. In new recurring roles, Mad Men's John Slattery as a billionaire banker who stokes Selina's lust, and Martin Mull as a deranged consultant, bring welcome vibes to Veep's sometimes exhausting venality.
RELATED: Silicon Valley's Thomas Middleditch Downloads His Tech Preferences
It's much easier to care what happens to Silicon's dethroned code wizard Richard (the spectacularly jittery Thomas Middleditch) in the hilariously compelling Silicon Valley. Fired as CEO of his own Pied Piper company, the unhappily humbled Richard and his quirky cohorts descend a rabbit hole of inspired corporate tomfoolery as they take on the shortsighted bottom-line strategies of "artless commerce" championed by their new boss, played with unctuous malice by the great character actor Stephen Tobolowsky.
Middleditch can make you laugh just by trying, and failing, to pull off his tie in an act of hapless defiance. As Richard sees his dream being dumbed down into "a mediocre appliance company," we root for this underdog to triumph against a business plan nonsensically structured around "Conjoined Triangles of Success." This algorithm does not compute, but Silicon Valley certainly does. This is satire at its most satisfying.
Silicon Valley, Season Premiere, Sunday, April 24, 10/9c, HBO
Veep, Season Premiere, Sunday, April 24, 10:30/9:30c, HBO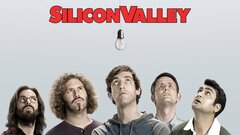 Powered by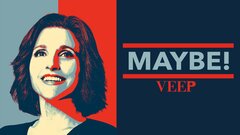 Veep
where to stream
Powered by