'Lip Sync Battle' Preview: Clark Gregg Gets 'Toxic' in Britney Spears Performance, While Hayley Atwell Is 'Pretty Fly' (VIDEO)
This Thursday's episode of Spike's Lip Sync Battle will pit two stars of the Marvel TV Universe against one another—Clark Gregg, who plays Phil Coulson on Marvel's Agents of S.H.I.E.L.D., will take on Hayley Atwell, who stars as Peggy Carter in Marvel's Agent Carter, both ABC shows.
RELATED: A Lip Sync Battle Reality Diva-Off Between NeNe Leakes and Todd Chrisley
Spike put out a little teaser about Gregg's performance, and it's a hoot, and a far cry from his fairly stoic TV and movie character. Here, Gregg remakes Britney Spears' "Toxic" music video, complete with decking himself out as a sexy flight attendant. He truly commits to the performance—or maybe he was just brainwashed by Hydra?
RELATED: Can Daisy Impact the Future on Marvel's Agents of S.H.I.E.L.D.?
Lip Sync Battle hosts LL Cool J and Chrissy Teigen were certainly impressed. And Gregg himself was rightfully proud of himself, as demonstrated in this tongue-in-cheek GIF he tweeted out prior to this week's Agents of S.H.I.E.L.D.:
Tonight on #AgentsofSHIELD @ChloeBennet4 calls in the #SecretWarriors Here's a sneak peek… @SpikeLSB pic.twitter.com/8nHBFJ2kFp

— Clark Gregg (@clarkgregg) April 19, 2016
Watch the clip from Lip Sync Battle:
UPDATED 4/20/16: Spike has now released another clip from this week's episode, featuring Hayley Atwell performing The Offspring's "Pretty Fly (For a White Guy)."
Lip Sync Battle, Thursdays, 10/9c, Spike.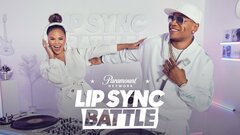 Powered by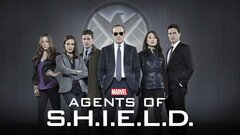 Powered by