Weight Loss Starts With Cleaning Your Room: 'The Biggest Loser' Creator JD Roth Explains Why
I went on my first diet at the age of 10, and have been locked in formidable battle with my bulging belly ever since. I'm tried every fad, eaten (or avoided) every food under the sun, and have watched every weight loss show in hopes of uncovering the magical nugget of information that turn my tummy into toned, and make my blubber beach-ready.
So when I heard that JD Roth, creator and executive producer of The Biggest Loser and Extreme Weight Loss had written a book about losing weight, I gathered up my 30 extra pounds and settled in for a read. The Big Fat Truth is divided into easy to digest chapters, features testimonials and tales from past contestants on Roth-produced shows and is filled with more charm and love than a basket of puppies.
And when I chatted with Roth by phone, it was hard not to be swept in his energy, optimism, friendliness and common sense.
RELATED: First Look: Tim Gunn Gives The Biggest Loser's Erin Willet a Makeover (PHOTO)
Break the mold.
After he found success as a TV host, Roth moved his talents behind the camera as a producer. He and his partners started 3Ball Entertainment which created and produces reality series including The Biggest Loser and Extreme Weight Loss. In fact, Roth and company could be credited with creating the weight-loss TV genre.
"Twelve years ago when I went on this quest to make a weight loss TV show, every medical expert that I could find said you can't lose more than one or two pounds a week—from nutritionists to doctors to scientists, weight loss specialists, exercise physiologists, you name it." Roth knew that in order to find a big TV audience, his participants needed to have big numbers, so he reasoned that if he could add self-love to the process, it might speed up the results. "In the first week, the first guy who stepped on the scale lost sixteen pounds—in a week! I think at that point, we knew we were on to something.
"Really this book is to say, look I'm taking everything I learned in the last twelve years, outside of the medical community, that's worked for thousands of people, and I'm going to give it to you. There's no prescriptive advice, there's no, 'here's where you should work out, here's what you should eat' because there are plenty of books out there that do a much better job of that than I ever could. Mine is really about: fix what's in your head and your body follows. You don't have to go on a diet. You don't have to look for a quick fix. If you do the emotional work, your body will follow."
RELATED: Read and Excerpt From JD Roth's Book: The Big Fat Truth
This isn't rocket science.
"The book is about creating habits for success in your life. It's not just about weight loss," says Roth. "This is a motivational book to help you evaluate your life and where you are. Are you happy? Are you not? Nobody has time for drama in their life. We're too busy. If it's not work, dropping the dry cleaning, picking the kids up, getting on our social media to try to act like our life is fantastic by taking pictures that are meaningless, returning emails, cleaning up the house. Nobody wants to get off the treadmill of life to actually look at what's really going on."
Roth continues, "What I want to do in this book is tell people; 'hey it's time to look in the mirror.' It's fun looking out the window, the view's great. If you don't look in the mirror, you never get to that view. You never get to enjoy that view. Too few people do any work, self-evaluating where they are and are they happy or not. Let alone, whether it's how they look in a bathing suit or not. They don't do the work that they need to live the best life they can live."
JD and your mom are in cahoots and want you to Clean Your Room.
"People always look at me like I'm crazy when I say that. I've been in some scary bedrooms of people that are four, five, six hundred pounds—unopened mail for several years, laundry piled as high as the eye can see, unopened boxes, food wrappers, plates, bowls, a big old hole next to the bed with a giant sweat mark puddle, that's been there for way too long. It's worn right through the wood.
"This is what happens, you wake up in the morning and the first thing your eyes see is chaos. The first thing your eyes see is a person whose life is out of control. Your day gets worse from there, it doesn't get better. In my opinion, if you really want to lose weight, you need to clean out your bedroom. I don't mean just clean things up, I mean empty the entire room and only put three things back in. Put a bed, put a nightstand and put a chair, that's it. Start with that. Now when your eyes open in the morning fresh and you're looking for some good news, it's there."
Starting with a clean room is fine, but what about the crazy weight that people lose on The Biggest Loser and Extreme Weight Loss. Is that healthy? Is it trickery? Roth laughs and says, "I created all these shows; I'm just as shocked as you are. Every year when those people would get off the bus, I would turn to my business partner Todd and go,'Are you kidding me? How are we ever going to get these people thin? It's not going to happen.' Every year year he turns and laughs at me and says,'Of course you are. You're going to love the weight right off of them.' He's right."
Easy as 1-2-3.
Roth has a three step approach to solving problems. "I've been using this for years, whether it's with the hundreds of employees that we have at the office, whether it's the overweight contestants we have on a show, or even my kids."
1. Identify the problem. For overweight people, it's simple. "I'm overweight, I'm unhealthy and I'm not happy."
2. Identify "What do I need to do to fix the problem?" It's the steps that you need to take. That's obvious. You need to move more and eat less. You need to take care of yourself.
3. This is when Roth says, "Okay, everybody lean in; I'm about to give you the secret to fixing every problem in your life. You've identified the problem, you know what you need to do to fix it … Are you ready? … Do it."
Roth says, "Ninety-nine percent of America never makes it to step three. Everybody knows what their problem is. Everybody knows what they need to do to fix it. Nobody has the guts and sometimes, the inner strength to stand up and do something about it."
The Big Fat Truth: Behind-the-Scenes secrets to Weight Loss is available now at retailers everywhere and online.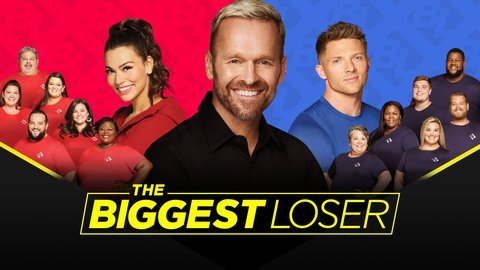 Powered by