'Preacher' Table Read Teases 'Craziest TV Show Ever Made' (VIDEO)
As if you needed more to fuel your desire for Preacher to finally arrive, AMC has video of a table read with the cast and executive producer Seth Rogen.
"I just think it's the craziest thing you'll ever see on television without a doubt," says executive producer/director Evan Goldberg. "It's the craziest comic I've ever read. I think it will be the craziest TV show ever made."
While the table read doesn't reveal any story points, it does tease some great gravelly one-liners from Hugo Root (W. Earl Brown) and the delightfully sultry tones of Tulip O'Hare (Ruth Negga).
"This is gonna end in tears," Brown reads in character.
Yep. Tears of joy.
Preacher premieres on AMC May 22.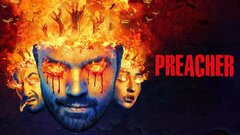 Powered by