'Penny Dreadful' Sweepstakes: Enter to Win Limited Edition Collectibles
Penny Dreadful's relationship with dolls is about to get a lot better—or in this case, action figures.
Bif Bang Pow!, in conjunction with the good folks at Showtime, is offering one lucky fan the chance to win a prize pack full of perfectly Dreadful goodies. And if things couldn't get any more magical, all of the items featured below are San Diego Comic-Con 2015 Convention Exclusives—right down to their limited edition status and individually numbered holographic stickers!
RELATED Penny Dreadful Producer Chris King Talks Season Finale: 'Tear It All Apart'
Up for grabs (or sweeps) is:
Frankenstein 6-Inch Action Figure (Included as accessories are his infamous sketchbook and surgical scissors, which really bring this figure to life.)
Dorian Gray 6-Inch Action Figure (Comes with his signature goblet, but not the promise of eternal youth.)
Sir Malcolm 6-Inch Action Figure (Arm the famous explorer with either his hand gun, removable hat or his signature cane and a sitting lion.)
A copy of Frankenstein's Sketchbook Deluxe Journal (Go a little crazy adding your own sketches alongside some of the ones already included.)
Enter below and become the lucky devil who gets to possess these convention exclusives. And don't forget to share this sweeps on Facebook and Twitter! Every time one of your friends enters, you'll get a bonus entry of your own.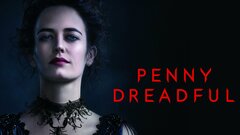 Powered by