'Zoey's Extraordinary Playlist': He Said/She Said With Peter Gallagher & Mary Steenburgen
In the offbeat dramedy Zoey's Extraordinary Playlist, twentysomething Zoey Clarke (Jane Levy) has the ability to hear people's innermost thoughts — expressed as hit songs.
Some of the most moving musical moments come from her parents, Mitch (Peter Gallagher), who's near-paralyzed and mute from a neurological condition, and Maggie (Mary Steenburgen), his wife and caregiver.
The actors (above) fill us in.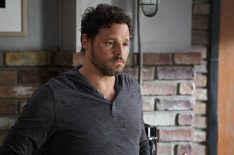 See Also
And more on 'Bluff City Law.'
Did you know each other before?
Peter Gallagher: People always think we've worked together, but I've been a fan of Mary's for so long.
Mary Steenburgen: We had never worked together, and then all of a sudden every project was like, "And Peter Gallagher's playing your husband." [They play exes on Netflix's Grace and Frankie.]
When you see you're singing in a script, are you excited or nervous?
Gallagher: Both, and then you get to work. I have to sing a song [like Cyndi Lauper's "True Colors" in the series premiere, which repeats at 8/7c Sunday] literally a hundred times before I feel like I am ready.
Steenburgen: This is all a stretch for me. I work with a singing coach. And poor Ted [Danson, Steenburgen's husband] has to listen to it around the house.
See Also
Gallagher on playing someone with a degenerative disease, which star might've had a hand in his casting, and 'The O.C.' revival chances.
Does the show tug at your heartstrings as much as it does viewers'?
Gallagher: Those songs are a bridge. What drew me [to the show is the idea] that everybody has a story, and you don't know what it is just by looking at them. You've got to have that superpower or the interest to listen.
Steenburgen: Peter and I did a scene the other night and it was one of my favorite scenes I've done in anything in my 45-year career. I couldn't stop crying after it was over just from the emotion of it.
Zoey's Extraordinary Playlist, Sundays, 9/8c, NBC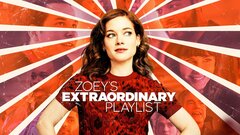 Powered by