Peabody Awards to Honor David Letterman and Jon Stewart
Stewart's Daily Show and Letterman will be among the honorees at the 75th annual Peabody Awards. Also, judges have set 60 finalists for the Peabodys, including Fresh Off the Boat, Marvel's Jessica Jones, Mr. Robot and Master of None.
Alejandro "AJ" Fragoso, 25, spent five days in front of his TV consuming such shows as Curb Your Enthusiasm, Game of Thrones and Bob's Burgers.
Gest, the music producer and former husband of Liza Minnelli, was found dead today in his London hotel room. He was part of the UK reality show from January 5 through 18, when he left the house for medical reasons. When news broke in the house back in January that David Bowie, wife of Celebrity Big Brother housemate Angie Bowie, had died, fellow housemate and VH1 alum Tiffany "New York" Pollard mistakenly assumed David Gest had died. She later mocked her viral moment by selling "David is Dead" T-shirts, which she promptly pulled upon today's news. PLUS: Watch Gest's best Celeb Big Brother moments.
"Fantastic news," the Full Frontal house said. "I'm no longer the only female late-night talk show host."
Tony Goldwyn, Bellamy Young, Jeff Perry, Guillermo Diaz and Katie Lowes will join Clinton donors on April 27. Kerry Washington won't, however, be appearing.
David Tennant and Olivia Colman will reprise their roles as DI Alec Hardy and DS Ellie Miller.
The League alum has joined the film starring Will Forte about the tragic story of National Lampoon co-founder Doug Kenney.
Watch the legendary documentarian try some sick burns.
Each focuses respectively on Daenerys, Cersei and Sansa.
Sanders' previous Nightly Show visits occurred in April 2015, September and January.
The Jay Baruchel comedy will return for a 10-episode third season early next year.
She got the number "5" tattooed because it was Finn Hudson's number.
"It is something everyone wants to do in theory," he tells E!, "but you know how theories are. They just disproved the theory of relativity after all these years!"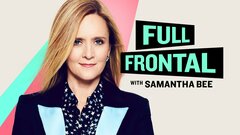 Powered by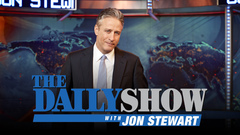 Powered by