Exclusive Clip: 'The Grinder' Gets Into Focus (VIDEO)
People have the power on Tuesday's all new episode of Fox's The Grinder (9:30/8:30c).
When Stewart (Fred Savage) is worried that Dean Sr.'s (William Devane) anger issues could be affecting their case, Dean (Rob Lowe) decides the only way to find out what people really think about their father is to put him through focus group testing, just like Dean's old days on his law procedural The Grinder. However, Dean Sr.'s life isn't the only one put under the microscope, and soon the entire Sanderson family gets caught up in the court of public opinion.
Check out two exclusive clips from The Grinder below.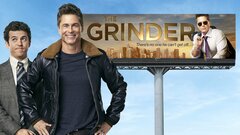 Powered by