What's Worth Watching: 'Dancing With The Stars', 'Crazy Ex-Girlfriend', 'Better Call Saul' and more for Monday, April 11
Dancing With the Stars (8/7c, ABC): One of the less guilty pleasures about this enduring dance competition occurs when someone unexpectedly breaks out of the pack to become an actual star. This season, that would appear to be Nyle DeMarco, the deaf model paired with Peta Murgatroyd whose looks and remarkably assured moves have made him an instant front-runner. As the inevitable "Disney Night" commences, with dances set to songs from Disney movies, you might wish this team had been given a more promising song to samba to than Tarzan's "Trashin' the Camp," but if that means Nyle comes on with a loincloth, few fans would be likely to complain.
Crazy Ex-Girlfriend (8/7c, The CW): Don't hold your breath waiting for the soundtrack from this outrageous musical comedy to make its way onto the Dancing stage. In the penultimate episode of Crazy's first season—thankfully and miraculously, it has been renewed for a second—an unnaturally giddy Greg (Santino Fontana) sings a twisted ditty of sexual triumph on a subject you'd never expect to be musicalized—for good reason. But Crazy is just that recklessly memorable.
Better Call Saul (10/9c, AMC): It's also the next-to-last episode of the second season for (also already renewed) Saul, which gains some much-needed dramatic momentum after Mike (Jonathan Banks) makes his move against Salamanca (Mark Margolis) and, even more memorably, Jimmy (Bob Odenkirk) sees the results of his sabotage against his brother Chuck (Michael McKean, a remarkable performance).
Jackie Robinson (9/8c, PBS, check local listings at pbs.org): Ken Burns revisits two of his favorite subjects—race in America and baseball—for an inspiring profile in courage of the man who broke the color barrier in the major leagues. Jackie Robinson comes alive through the stirring testimony of his widow Rachel who speaks of the personal toll after her husband joined the Brooklyn Dodgers in 1947, dodging prejudicial taunts with a stoic restraint that didn't come naturally.
Inside Monday TV: Perhaps one of the reasons American Idol signed off so early was so it wouldn't have to compete with the live playoffs of NBC's The Voice, during which the top 20 singers perform Monday and Tuesday, leading to a results show Wednesday (all times 8/7c). … The first season of Syfy's evocative The Magicians ends (9/8c) with Quentin (Jason Ralph) and Julia (Stella Maeve) arriving in Fillory, though the rest of their group is already 70 years ahead of them. … Original cast member Peter Cambor returns to NCIS: Los Angeles (10/9c) as Nate the psychologist, who the team fears may have gone to the dark side while working undercover. Which is what happens when you don't check in with Hetty (Linda Hunt) on schedule.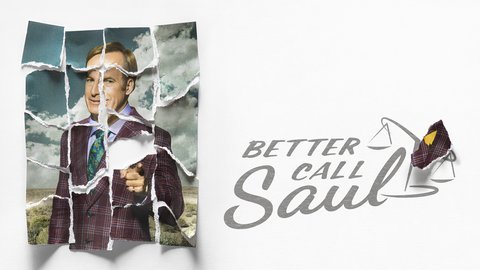 Powered by