Ask Matt: Emmy Prospects for 'People V. O.J. Simpson' and 'Walking Dead'. Plus: 'Lucifer', Marvel TV and More
Welcome to the Q&A with TV critic (also known to some TV fans as their "TV therapist") Matt Roush, who'll address whatever you love, loathe, are confused or frustrated or thrilled by in today's vast TV landscape. One caution: This is a spoiler-free zone, so we won't be addressing upcoming storylines unless it's common knowledge. Please send your questions and comments to [email protected] (or use the form at the end of the column) and follow me on Twitter.
Question: What do you think of the recent decision on the Emmy eligibility for The People v. O.J. Simpson actors? Sarah Paulson (Marcia Clark) and Courtney B. Vance (Johnnie Cochran) clearly belong in the lead categories, but Cuba Gooding, Jr. (as O.J.), who is also being submitted as a lead, seems more like a supporting actor to me, because (with the exception of the first two episodes before O.J. was jailed) he really isn't in it very much, and the main focus seems to be what the lawyers are doing for or against him, rather than on his own experience. However, if each actor only submits one episode as their strongest work, the second episode with the Bronco chase would clearly be his best choice and would give the impression that he is more of a lead than he actually is. (However, you've got to assume that the voters are going to check out the majority of these episodes, if not the whole series, because of its likely nominations across the board.) Also: How will FX avoid splitting the vote in the limited series categories where American Horror Story and Fargo will also compete? They can't all win.
And refresh my memory, are the Emmys still lumping limited series and made-for-TV movies in the same category? If so, Sarah Paulson will have to compete with Audra McDonald as Billie Holiday in HBO's Lady Day at Emerson's Bar and Grill, a performance which has already won her a Tony. — Jake
Matt Roush: Lots of questions here, so let's start with the simple one. There are once again separate categories for the actual TV-movies and "limited" miniseries, but the actors compete in the same pool, which will likely be more crowded with top-tier choices than in some recent years. And while FX does have an embarrassment of riches in O.J. and Fargo (and a flat-out embarrassment in American Horror Story: Hotel), the "limited series" category has raised its game this year, with promising entries like AMC's upcoming The Night Manager (excellent, with serious contenders in Hugh Laurie, Tom Hiddleston, Olivia Colman and Tom Hollander) and History's remake of Roots (not yet seen), so it might not be the slam-dunk runaway for AHS to bulk up nominations as it has been in the past. Sarah Paulson stands an excellent chance, though, of being nominated for both anthology series, and I'd be OK with that. And even with Audra's haunting Lady Day as competition, Paulson has to be seen as a front-runner for her tremendous work in the O.J. series—although Kerry Washington as Anita Hill in HBO's Confirmation later this month will also be strong and serious competition. And, of course, Kirsten Dunst for Fargo, and so many others from that fabulous cast. The good news is these categories will be the opposite of throwaways this year.
As for Cuba Gooding's somewhat problematic portrayal of O.J. (as previously discussed in this column), I agree it might make more sense to feature him in the supporting field—where he'd almost certainly be facing off against several co-stars, including the powerful Sterling K. Brown (Christopher Darden), the moving David Schwimmer (Robert Kardashian), the hilarious Nathan Lane (F. Lee Bailey) and possibly even the peculiar John Travolta (as Robert Shapiro). But Gooding's star power and Oscar cred, and the fact he carried at least the Bronco-chase episode and that O.J.'s name is in the title, made his inclusion in the lead category pretty much a foregone conclusion. I'll be rooting for Vance, obviously.
---
Is Walking Dead to the Emmys?
Question: I have been a fan of The Walking Dead since Season 1, and even though some seasons have been better than others, which is normal for any long-running show, I wasn't expecting the level of excellence Season 6 has reached. The story, the performances across the whole cast, and the messages each episode have consistently delivered above my expectations. Even though I am writing this question before the finale has aired, I was wondering why this show has had no Emmy love so far. Also, do you think there is a chance the show gets recognized come September? I can't believe Emmy voters can't look pass the zombie premise (science fiction/horror is not a popular subject come awards season), also what about the Golden Globe voters that considered Lady Gaga's performance in American Horror Story: Hotel worthy of recognition? Surely Andrew Lincoln and Melissa McBride are more award-worthy than Gaga's Countess, even on a subpar season. – David
Matt Roush: Keep in mind that The Walking Dead has the misfortune of competing in the very competitive drama-series categories, whereas American Horror Story is seen as a "limited" series each season because of its anthology nature. There has been such a surplus of great drama programming in the cable and streaming worlds that Walking Dead has never been able to break through, and given that history, I don't see it changing this year—though I'd surely put Melissa McBride high on any list (even though I'm not wild about the direction Carol has taken in the last few episodes, but McBride is authentically superb). I agree in general about the strength of the last season, but this latest conflict with the Saviors feels like we're going down an awfully familiar road—and as much as I admire Jeffrey Dean Morgan and think he's inspired casting as Negan (a world removed from his work on The Good Wife, which I hope earns Emmy attention this year), that overwritten introductory scene and the cheap cop-out of the cliffhanger left such a bad aftertaste it may have further inhibited the show's chances of getting the respect it may deserve.
---
Could Rob Lowe Double Dip at Emmys?
Question: I was quite surprised how hooked I became with You, Me and the Apocalypse. Any word on a second season? I hope it gets an Emmy nod in either best comedy or miniseries. I have never seen anything like this on TV with its transcontinental storytelling, perfect mix of comedy and drama, unexpected twists and turns and gripping action. Mathew Baynton deserves a best actor nod for his twin portrayal. Moreover, I was captivated by Rob Lowe's cheeky yet conflicted performance as Father Jude. Meanwhile, I have thoroughly enjoyed his performance as the oblivious, but earnest Dean on The Grinder. What are the chances that he can get nod for best actor in a comedy for The Grinder, and a supporting nod for Apocalypse? – Brian
Matt Roush: Apocalypse pretty much defines cult TV, and because Sky TV (NBC's production partner on this import) has apparently opted not to continue with a second season, this is probably all we'll see of this inventive but decidedly odd series. I'd be surprised if this doesn't fly entirely under Emmys' radar, but if anyone gets noticed, Rob Lowe seems the most likely breakout. However, if I had to choose, I'd be much more excited to see him get a nomination for his inspired work on The Grinder, a classic on-the-bubble show that could use this sort of boost. (A nomination for Fred Savage would be just as welcome.) A double nod for Lowe isn't out of the question, but Apocalypse has to be seen as a much bigger underdog than even The Grinder.
---
We'd Be Happy for More Hap and Leonard
Question: Hap and Leonard has been great, and I will never get enough of Michael Kenneth Williams on my TV screen. Will the show be back for a second season? And I was also a fan of Deutschland 83, and I remember hearing that it would come back and be called Deutschland 86. Any news on that? (P.S. I listen to you every week on my local WCCO radio station. Thanks for being my TV therapist!) – Bradley
Matt Roush: I sure hope there will be more of Hap and Leonard, which concludes its excellent six-episode run this Wednesday. (I plan to lead off my daily "What's Worth Watching" column on Wednesday with a rave, having just finished the violent but entertaining back half of the series.) I love the chemistry and banter between Michael Kenneth Williams and James Purefoy, the Southern Gothic tone of the setting and story, and given that this is based on a series of novels, there are clearly more stories to tell, and I hope AMC Studios and SundanceTV can work it out. No word yet, though. Ditto with Deutschland. There have been reports of a sequel, but nothing confirmed to my knowledge. And thanks for listening as well as reading. Talking to WCCO, and fielding listener questions, is always one of the highlights of my week.
---
What the Devil's Going On With Lucifer?
Question: Is there any chance that Fox will renew Lucifer for a second season? I am enjoying the series and I am invested in it, which usually means it will get canceled. My second question: I read that Supergirl and Limitless were not picked up yet by CBS, but I thought I had heard that they were renewed. This has me stumped. So are the two shows renewed by CBS or not? — Kooldeath
Matt Roush: Getting quite a few questions lately about the fate of Lucifer, and hard to say at this point if Fox will keep it in the mix or send the bad boy back to Hell. Probably depends on whether the network gives yet another chance to Sleepy Hollow, which this often feels like a clone of. Doubt there would be room on the schedule for both. (Those asking about Second Chance should stop hoping for one. That one was toast from the start.) Regarding Supergirl and Limitless: Both are likely to return but haven't been given official renewals yet. (Some may confuse earlier full-season pickups for next-season renewals, otherwise I'm not sure why there's this confusion.)
---
Will ABC Go With Another Marvel Spinoff?
Question: How will the regime change at ABC affect the chances for the Disney-owned Marvel pilot Marvel's Most Wanted at being picked up to series? Will the new network president be skittish to go forward with Most Wanted due to the ratings decline of both Agent Carter and Agents of S.H.I.E.L.D. (even though the latter was renewed for a fourth season)? If it does get picked up to series, will it be used as a bridge between S.H.I.E.L.D.'s winter finale and spring premiere during that show's winter hiatus like ABC did with Agent Carter, or should it be on the fall schedule? And what do you think of Adrianne Palicki and Nick Blood leading their own spin-off series with their S.H.I.E.L.D. characters Bobbi "Mockingbird" Morse and Lance Hunter? Do you think that they are capable of carrying their show? I personally love the chemistry between the two actors, and I loved their send-off episode, especially the emotionally touching "spy's goodbye" scene with Agents Coulson, May, Daisy, Simmons, Fitz and Mack. After watching that scene, I would really hope that ABC picks up Most Wanted to series! – Chris
Matt Roush: Obviously, there's no way for me to answer these questions with any authority, except to note that ABC/Disney is committed to its relationship with Marvel properties, and even if Agent Carter won't be back (a shame if that's the case, which seems likely), I wouldn't expect the network to give up on trying to keep expanding the S.H.I.E.L.D. and Marvel franchise, and this seems as good a way as any to do it. Whether it's a fall contender or a midseason placeholder very much remains to be seen, given that a pilot has to be finished and judged before it even goes forward to actual series.
---
Pining for Comedy Classics
Question: There are lots of reruns on TV of sitcoms of the past, and I have watched many of them, but I would love to see some of my favorites like Bosom Buddies with Tom Hanks, Gimme a Break with Nell Carter and Mama's Family with Vicki Lawrence, which are great! Any chance these shows might be on TV in the near future? — Myra
Matt Roush: If your cable system offers the nostalgic MeTV, you'll find Mama's Family every weeknight at 6/5c. I don't keep up with the syndication marketplace for long-gone series—hard enough to stay current with all of the new stuff—but the licensing of titles like these go through phases (and the Tom Hanks star factor aside, short-lived shows like Bosom Buddies can be harder sells), so keep an eye on the schedules of retro channels like MeTV and Antenna TV to see if they ever reappear. Those are probably your best options.
That's all for now. We'll pick up the conversation again soon, but I can't do this without your participation, so please keep sending questions and comments about TV to [email protected] or shoot me a line on Twitter (@TVGMMattRoush). Or submit your question via the handy form below: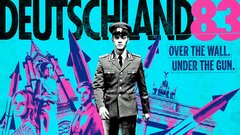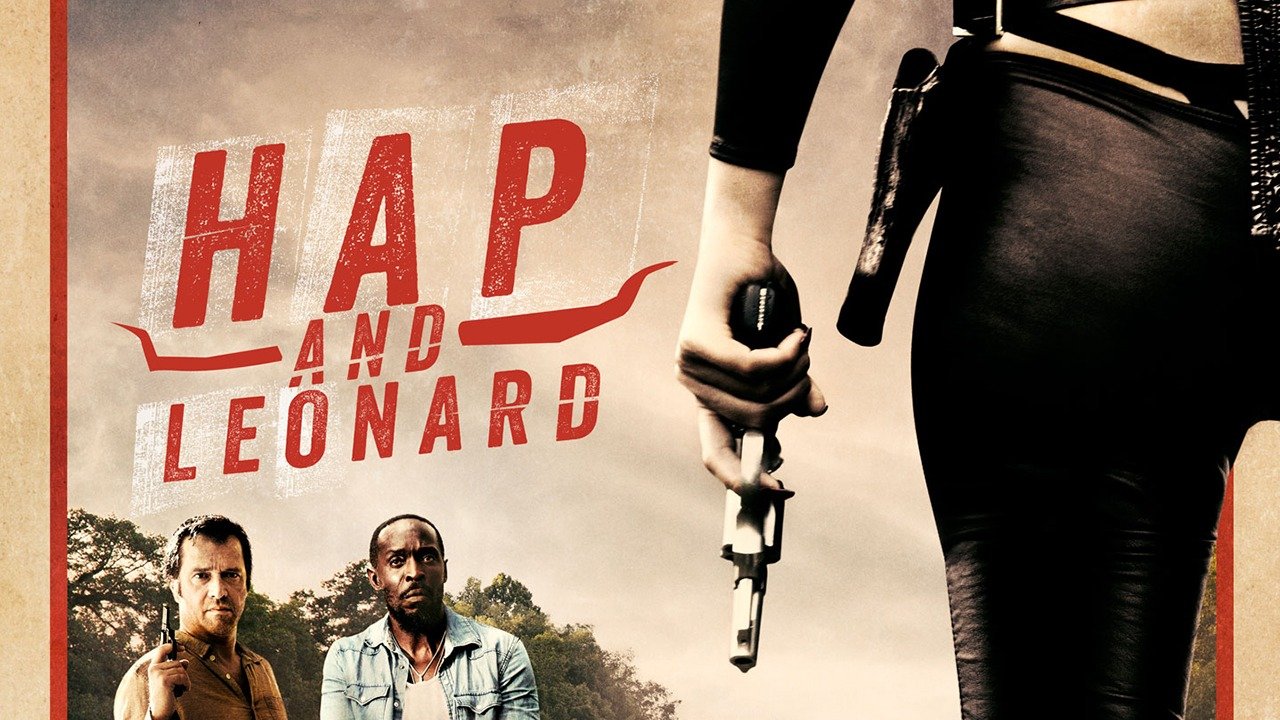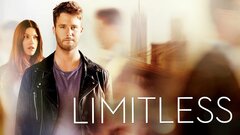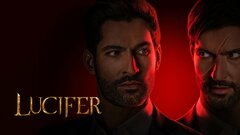 Lucifer
where to stream