How TV Fatigue Can Hurt Good Shows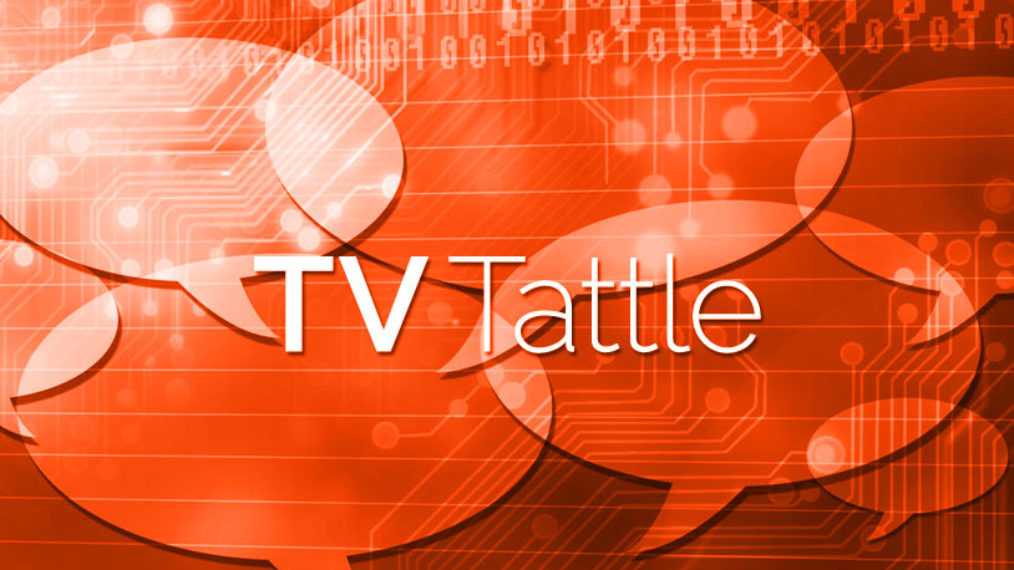 Wonder why ratings for acclaimed shows like How to Get Away with Murder to Empire are down? Richard Lawson thinks he has an answer: giving up on a show, even if it's great to watch, can be relieving. "It's more that shows like HTGAWM and Empire have such spark and swiftness and everything-but-the-kitchen-sink verve to them that they get exhausting," he says. "Which is different than bad, but it has the same effect: it got to the point that the thought of pressing play on a DVR'd episode of HTGAWM would fill me with dread. It was just too much to keep up with, so much plot and style whizzing around that it was easy to get lost mid-episode, mid-act, even."
Anderson Cooper, Chuck Todd, Jonathan Franzen, Lara Logan, Melissa Harris-Perry and David Gregory will also be part of next month's Jeopardy! theme week. PLUS: Wheel of Fortune contestant solves a puzzle with one letter.
A Hollywood Reporter article points to Empire in declaring that foreign viewers are resisting Hollywood's diversity push. But as Slate's Aisha Harris points out, the story is problematic because it doesn't say how Empire is faring compared to similar, largely white shows. For example, Empire hasn't done well in Germany, yet German TV viewers don't have an appetite for serialized shows.
With one episode left, Larry Karaszewski and Scott Alexander, who've spent years delving into the O.J. Simpson case, give their thoughts on the American Crime Story series. For instance, they point out that the misogyny Marcia Clark experienced mirrored the misogyny aimed at Nicole Brown Simpson. As for the Mark Fuhrman tapes, Karaszewski says, "The story is a tragedy for every character on screen, except for Johnnie Cochran. Because those tapes allowed Johnnie to get his message across, which is, at the end of the day, what he cared about."
The star of My Big Fat Greek Wedding 2 will recur on the Shonda Rhimes series as a "a neurotic but formidable counterfeiter." Vardalos previously guest-starred on Shondaland's Grey's Anatomy in 2012.
Sheen will executive produce and narrate the six-part true-crime doucseries Hard Evidence: O.J. Is Innocent.
Elsewhere would follow a "successful but shallow woman" who dies and gets a second chance at enlightenment in purgatory.
The Crossing Jordan alum is joining the racially charged drama series, playing the affluent mother of a teen involved in a police shooting. PLUS: Grey's Anatomy books American Crime vet Gwendoline Yeo.
Noah's problem is a lack of urgency and an absence of a strongly defined worldview, says Maureen Ryan. She adds: "Now more than ever, viewers want comedy commentators who not only make sense of the current-events cyclone we're living in, but who bring an agenda of their own. It's clear by this point who's winning and losing the election from a comedic perspective. While Noah complacently floats above the fray, (John) Oliver and (Samantha) Bee sting." PLUS: It's time to "#BringBackJon"!
Members of the American Federation of Musicians' Local 47 handed out leaflets this week at a shooting location for the Amazon series, asking: "Where's the pride for musicians?"
Last week, Conan O'Brien and producer Jordan Schlansky reviewed the Philips Norelco Bodygroom. This week, Philips Norelco swamped them with dozens of Bodygrooms in their original packaging.
The Voice UK judge and Black Eyed Peas star says: "Even though there are only two black people on it, I love that show. It's awesome but, yeah, that kinda annoys me that it has only two black characters."
The former VP candidate stands to make a lot of money with a syndicated court show. As Lloyd Grove points out, though, "What remains to be seen is whether advertisers would be willing to associate their brands with Palin, who despite a loyal following, is a polarizing figure who plays better in 'the real America,' as she called the small towns in flyover country, than she does on the coasts."
Why it was inevitable that the Fox drama would begin repeating itself. PLUS: Art is beginning to imitate life for Bryshere Y. Gray.
Former KGB secret agent Jack Barsky explains how accurate Phillip and Elizabeth are on their FX series.
David Letterman and Jon Stewart have retirement beards, while Jay Leno is clean-shaven. "It is," says Dan Zak, "a biological reaction to a lifetime of performing under intense scrutiny. Letterman's face is saying, less than a year after his final show, that it is free."
Esmail, who also serves as head writer, says his directing every episode makes the show more efficient. "I am so very specific in how I want to shoot the show and the visual grammar of how I want to tell the story," he says.
All week, Apatow has been posting images of Shandling, from his childhood to the last episode of Larry Sanders.
Original MTV VJ Alan Hunter says of helming Spring Break coverage: "By 1986, we knew that MTV was a powerhouse, and pretty much whatever we aimed our cameras at was going to draw some attention thereafter. So we knew that if we went down to Daytona and had fun for a week, it was gonna be crazy and probably crazier than it was before. We went down there with the intention of filming every bit of the craziness, and me at the forefront with the microphone—usually with cans of beer being emptied on my head. I loved the chaos."
The Russian version will be the first official remake of the Hugh Laurie medical series.
Drita D'Avanzo is in the clear after her alleged victim refused to help prosecutors.
Competitors will be sent to dramatically different inhospitable landscapes around the world, with little preparation in what Discovery is calling a "very innovative and very ambitious" take on the survival reality genre. PLUS: Discovery will take viewers inside a motorcycle bike club with Sacred Steel.
The hit animated series will be back for both of their fifth seasons.
The TV drama revolving around a fictional cult is sometimes fascinating, but too sluggish and unfocused, says James Poniewozik. The Path, he says, "is so careful not to make (the cult religion) Meyerism reflect any particular belief system that the faith feels like a grab bag. So, ultimately, does the series. Sometimes it has the eerie tone of a supernatural thriller; sometimes it's a low-key family ensemble piece; sometimes it's a melodrama." PLUS: It's slow and hypnotic, but not yet great, there's no doubt viewers will lose patience, the first few episodes are like attending an unfamiliar church, it falls into the mid-range of long-form TV drama, the excellent cast makes The Path riveting, it's a shame a show about spirituality rings so hollow, and Aaron Paul talks going from Jesse Pinkman to The Path.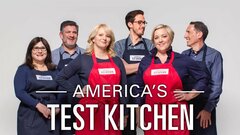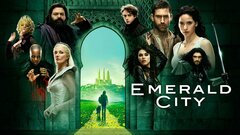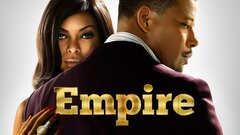 Empire
where to stream