Remembering Garry Shandling, One of TV's Greatest Artists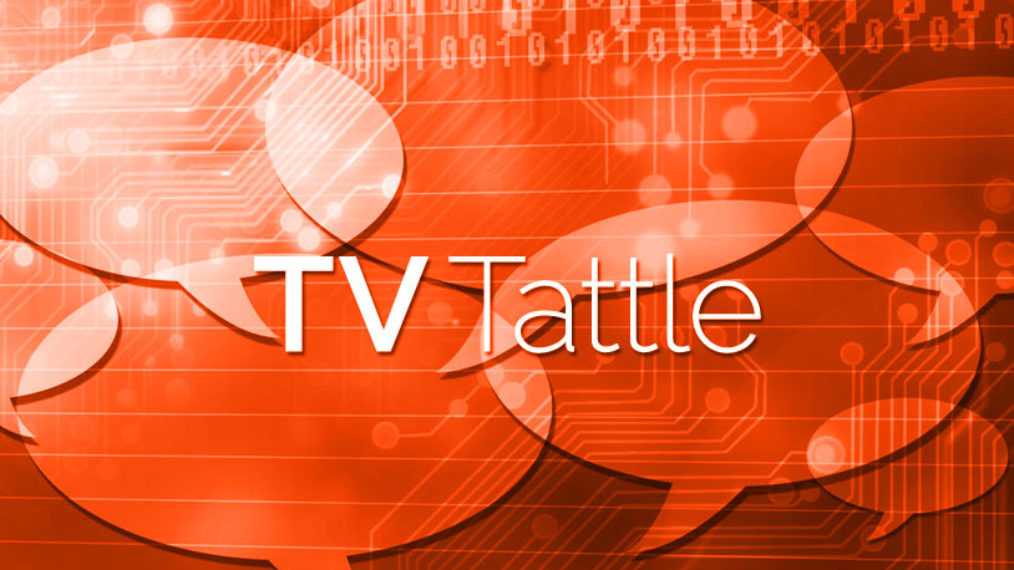 It was already unusual enough that Shandling created and starred in not one but two classic TV shows with It's Garry Shandling's Show and The Larry Sanders Show, says Matt Zoller Seitz. But, he adds, Shandling also "taught a generation of performers and filmmakers that it was possible to balance daring formal experimentation with character-based comedy that saw through people's delusions, even as it showed compassion for their loneliness and craving for validation. He made the kind of comedy you could barely stand to look at because it was so mercilessly acute, and that you couldn't look away from because it accurately reflected the harshest truths of human interaction." PLUS: You can trace an entire generation of TV comedy to Larry Sanders, Sanders is "almost universally considered a slice of genius," Shandling was very much a product of the smarm factory he was satirizing, Shandling helped HBO bridge the gap between its CableACE Award days to becoming an Emmy heavyweight, Shandling single-handedly turned cable series from also-rans into must-see TV, Shandling joked about his funeral with Jerry Seinfeld on Comedians in Cars, Jeffrey Tambor says Shandling "was and always will be my teacher," Shandling mentee Judd Apatow says he "taught me everything I know and was always kind to me. I am just too sad," Shandling was at Kathy Griffin's house on Sunday, Shandling recalls his near-death experience at age 27, Howard Stern remembers an "all time great," Shandling was first offered the Late Night job that went to Conan O'Brien, watch Shandling's first Carson and Letterman appearances, watch Conan and Shandling on a horse at the beach from the 2002 Emmys, It's Garry Shandling's Show had the greatest TV theme song of all time, read celebrity reactions to Shandling's death, Jeff Garlin says there would be no Curb Your Enthusiasm without Shandling, an appreciation of Shandling in clips, watch Seth Meyers' tribute to Shandling on Late Night, Conan recalls recovering from The Tonight Show shock with Shandling in Hawaii and remembers his favorite Shandling guest moment, and read Esquire's 2010 profile of Shandling that he was reluctant to do.
According to The Wrap, the deal means that reruns of The Larry Sanders Show, which due to complications hasn't been on HBO in years, will return to the pay cable network and its streaming service.
The Real O.J. Simpson Trial will air on Sunday, April 3 from 9 a.m. to 9 p.m, two days before The People v. O.J. Simpson wraps up on FX.
Winona Ryder's Stranger Things is among the shows that could end up moving out of Georgia.
What about New Girl?
As Kimberly Roots notes, Nashville has had trouble nailing down its identity since Season 1: "Is Nashville a primetime soap where a child's real parentage is kept secret for more than a decade and mistresses fake miscarriages using pig's blood? Is it a character-driven drama in which people's demons (alcoholism, abandonment, the hunger for fame) take up prime real estate in their relationships and ambitions? Is it a showcase for some really top-notch tunes from up-and-coming singer/songwriters?"
"The main challenge is that there are now 15 or 20 late-night shows, and they're all going after the same piece of meat," says Conan head writer Matt O'Brien. "You have to be a little more contemplative in terms of finding an original angle, because there's inevitably going to be overlap between all these shows."
Does omitting all the men give HBO the chance to avoid Jon Snow chatter?

Heartbeat has 2 surefire signs you're watching a show about a sassy professional woman with a messy personal life
Sign No. 1: She doesn't follow the rules. Sign No. 2: She says something jarring to a presumptuous man.
Ellen Page says of her Viceland reality show: "As we were making the show, we couldn't help but always be reflecting back home. I'd think, 'This probably is the reality for a lot of queer people in America.'"
Guso, Tubbbr and Sprinklr are among the startups the HBO stars tried to figure out.
"We had the perfect role for Lynda Carter," says exec producer Greg Berlanti. "We couldn't work out her schedule. Next year."
"We brought it up very early on and during every Punisher conversation," says exec producer Marco Ramirez, "'we need to be sensitive. This is a hot issue. We can lean into it and make it complicated and interesting, or we can completely ignore it.' We tried to lean into it and make it as complicated and interesting and grounded in character as often as possible." PLUS: Daredevil puts up dueling billboards, how The Punisher makes the case against war, and Season 2 has a cavernous plot hole.
Twelve episodes of the show also known as Fooly Cooly will air over two seasons.
Craig Taylor is all grown up.
He'll guest as Jane's lover in a fantasy sequence.
The Washington, D.C. zombie comedy from the creators of The Good Wife premieres on June 13.
Matt FX Feldman, who also works on Difficult People, says of working with Abbi and Ilana: "It's a dream. Our tastes are a Venn diagram, and that middle circle is really, really big."
From 1990 to 1998, Smyrl took over the role of smiling, singing store-owner Mr. Handford.